Prepare to Lose Hours On a New Movie Poster Site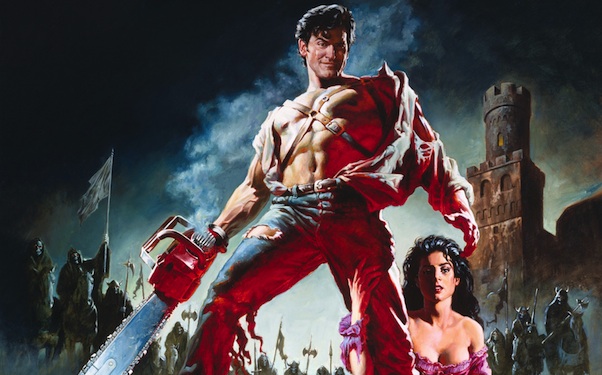 Posted by Matt Singer on
See this is why I can't have nice things. I hear about a cool new site like Film on Paper, this massive movie poster archive, and then I lose hours and hours of my life pouring over it. Ah it but it's worth it. You hear that, missed deadlines and wife who claims I don't talk to her anymore! It's worth it!!!
It actually kind of is with a website this awesome. It's the insanely detailed labor of love of London-based designer and movie poster fanatic Eddie Shannon, who spent two years of his life cataloguing his personal collection of almost 1500 posters. Ostensibly he created the site so he could enjoy the artwork without having to handle (and potentially damage) the pieces. But the upside for us is he put the whole thing online for anyone to enjoy and peruse. And peruse, and peruse, and peruse.
Since the site is just one person's collection, it is dictated by the scope of his purchases and the whims of his taste. This not the IMDb of movie posters. But because the site was built by a designer it looks great and it's easy to use. Plus, because Shannon is British, he's got lots of awesome UK quad posters that we never get to see here in the United States, like this or this or this (or especially this). I also love seeing striking art for movies I've never heard of. What the heck is "Follow Me?" Who knows, but it has one of the most beautiful posters I've ever seen. And then of course you get into the great Japanese posters like this one for "The Blues Brothers" in which Jake and Ellwood HAVE NO HEADS. Remember that scene in "The Blues Brothers?" Where Jake and Elwood dance on crashed cars without their heads? Hmph. I guess someone needs to buy the extended director's cut then.
It's a really great site. Plus it looks like Shannon doesn't have the one cool poster in my own personal collection — this French "Big Trouble in Little China" piece — which makes me feel a little bit better about myself. Definitely check it out. Just keep your eye on the clock while you're browsing so time doesn't slip away on you too much.
[H/T Art of the Title]