Premiere: Parenthetical Girls "Careful Who You Dance With"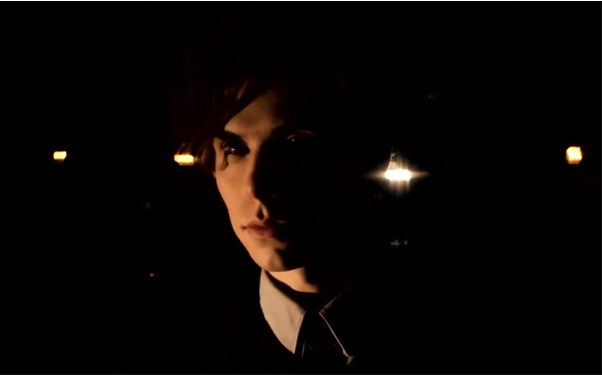 Posted by Brandon Kim on
Bokeh is photography lingo for the aesthetic quality of blur, usually in the background of an image — think of the lights in Holiday photos or the Focus Features logo. In this video for "Careful Who You Dance With," Portland's Parenthetical Girls exploit this concept (among various fruits and vegetables) with a new trick developed by director Kaleb Wentzel-Fischer.
Essentially, he found that he could fashion a stencil in front of the lens transforming the bokeh into a shape, then letters, and finally, floaty "bokeh words." They were able to do this with the subject in focus in the foreground and the bokeh words in the background, and played with the blur from there. You can follow Wentzel-Fischer's discovery and process using cut vinyl on glass plates with a little inspiration from Pop art painter, Ed Ruscha, to manipulate the bokeh here.
The song is off "Privilege, pt. 3: Mend & Make Do" on Slender Means Society, the third EP in a five-part series of that will eventually comprise the band's (formerly known as the Swastika Girls, courtesy of Brian Eno) fourth release. Each EP is hand-numbered in the blood of Parenthetical Girl Jherek Bischoff.