"Portlandia" Star Fred Armisen Loves Him Some "Red Dead Redemption"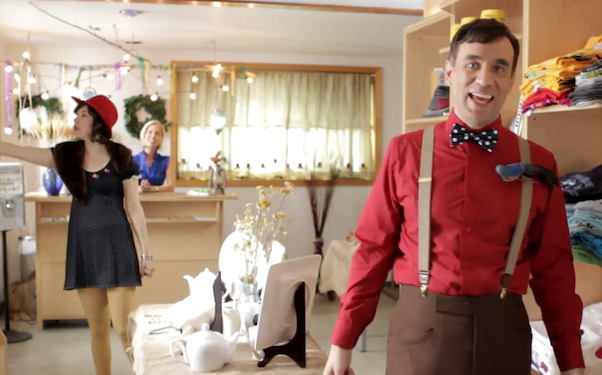 Posted by Evan Narcisse on
In this weekend's New York Times, actor/comedian/musician Fred Armisen talks about his Sunday rituals, part of which includes chunks of time devoted to Rockstar Games' hit western. Armisen–one-half of the ThunderAnt sketch duo that powers "Portlandia"–owns up to a significant relationship with "RDR," saying:
I play Red Dead Redemption — it comes from the same company that made Grand Theft Auto. I have a part in it: I'm the pharmacist. But I play it because it's a beautiful game. The words "video game" seem a teeny way to describe it: it's pure art, this whole universe of intense little interactions and consequences. It's relaxing because it's stressful. You get yourself into a physical panic whenever you play.
I didn't even know that Armisen played that pharmacist character, but Rockstar's games tend to sneak in a lot of unheralded, stealth cameos. Samuel L. Jackson voiced a crooked cop in "Grand Theft Auto: San Andreas" and all kinds of cult-fave musicians–Femi Kuti, DJ Premier, Roy Ayers and Iggy Pop–showed up as DJs in "Grand Theft Auto IV." Speaking of "GTA IV," SNL celebrated its release with this Weekend Update skit with Armisen playing the game's infamous Vlad character.
Jokes aside, Armisen's comments hit at the allure of "Red Dead Redemption," as well as many of the best video games, right on the head. Master craftsmen like the folks at Rockstar transcend mainstream stereotypes of video games and deliver interactive fiction that stitches together emotional crossroads, reluctant violence and player agency into a "whole universe." All Rockstar needs to do now is a put a bird on "L.A. Noire" and it'd be perfect.