NEA Now Offering Grants for Video Games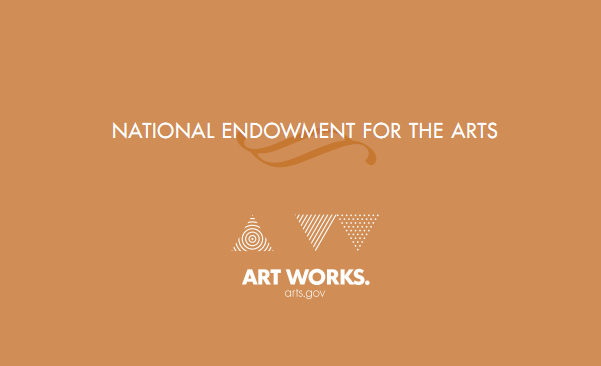 Posted by Evan Narcisse on
Lots of great cultural productions have been helped along by the largesse of the National Endowment for the Arts and now video games may benefit from the same well of resources.
The agency gives away as much as $167.5 million to artists and organizations that promote the arts. They've just announced that a revision to their submissions categories that allows for video game content to apply for grant money, with what was once The Arts on Radio and Television category now becoming The Arts in Media. From the NEA website:
The Arts in Media builds on the success of The Arts on Radio and Television. All project types that were previously eligible remain eligible. In addition, the expanded category now includes:

• All available media platforms such as the Internet, interactive and mobile technologies, digital games, arts content delivered via satellite, as well as on radio and television.

• Media projects that can be considered works of art.

Grants are available to support the development, production, and national distribution of innovative media projects about the arts (e.g., visual arts, music, dance, literature, design, theater, musical theater, opera, folk & traditional arts, and media arts including film, audio, animation, and digital art) and media projects that can be considered works of art.

Projects may include high profile multi-part or single television and radio programs (documentaries and dramatic narratives); media created for theatrical release; performance programs; artistic segments for use within an existing series; multi-part webisodes; installations; and interactive games. Short films, five minutes and under, will be considered in packages of three or more.
The range of grants available go from $10,000 to $200,00. When compared to the video game industry's own efforts to foster creativity, NEA money is nothing to sneeze at. Indie Fund-the collective indie game dev superstars ponying up their own cash to the It's a bit dizzying to think that the next "Limbo" might get made with a helping hand from Uncle Sam. That said, the ongoing culture wars mean that anything funded will undergo some amount of political scrutiny, so odds are a game proposal that gets money will probably be more like "Flower" and less like "Dead Rising 2." Nevertheless, the very idea that game-making creativity could be fostered by an organization like the NEA provides more welcomes signs that people are ready to look at the medium as something other than a cultural bugaboo.