Music for Fridays: Marissa Nadler's "The Sun Always Reminds Me of You"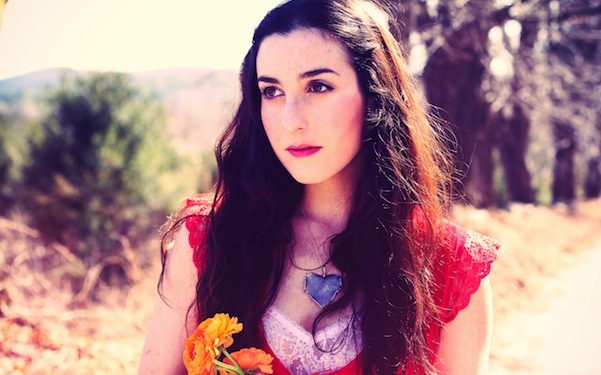 Posted by Grayson Currin on
Note: Each Friday, we'll close with a song we consider a suiting goodbye for the workweek. With each Music for Fridays post, check for a free mp3.
What's more sacred than an early evening walk, one of those therapeutic ambles through the woods or down the block to shake away the day's troubles? That's at least how "The Sun Always Reminds Me of You," the second single from Marissa Nadler's forthcoming album, starts. "It's a beautiful day/ and I went for a walk," she sings by way of introduction, her heavy, deliberate strums of acoustic guitar foreshadowing the turn her bright-eyed opening is about to make. Sure enough, by the time Nadler hits the first chorus, she's backed springtime into the corner as the villain, the bright and forgiving season that annually reminds her of the love–"Your hands have gone"–that she's lost. The refrain opens up like a big, lonely and gorgeous vista, the sort of hook that you won't soon forget, the sort of hook that–like the arrival of each sunny morning or calendar year–constantly redelivers Nadler renewed sadness.
Nadler's music has always been elegiac and elegant, from the time she was considered a freak-folk ascendant to her recent stint on the big rock label Kemado. But her music's generally sounded distant and reserved, as though she were singing from a diary with dried ink; here, however, the cut sounds fresh, the sting as current as the morning news. And it is, really: "The Sun Always Reminds Me of You" is about a cycle of bittersweet despair, a sound that suits a beautiful Spring Friday that's ostensibly going to usher in the apocalypse.
Download "The Sun Always Reminds Me of You" here. Marissa Nadler is out June 14th via Box of Cedar.