Music for Fridays: Download Invisible Hand's "Four Seasons"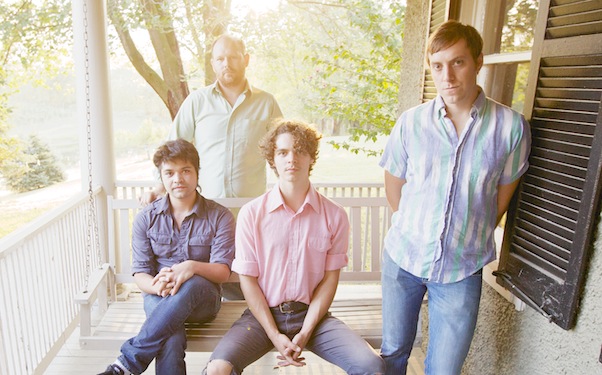 Posted by Grayson Currin on
Note: Each Friday, we'll close with a song we consider a suiting goodbye for the workweek. With each Music for Fridays post, check for a free mp3.
According to the song's mp3 file, which looks to be a fairly reliable source, "Four Seasons," by Charlottesville's Invisible Hand, lasts for two minutes and 59 seconds. That missing click is an important one, because it epitomizes just how efficiently this Virginia quartet–unsurprisingly anchored by some dudes who've run the punk-rock gauntlet–uses time. In less than three minutes, they deliver an indelible pop song that jangles and jitters, shines and shudders, as high on happiness as it is burdened with bothers. Frontman Adam Smith (think about the band name again, nerd) can't tell the difference between romance and regret; I can't do anything but sing along, especially when he barely hits those falsetto peaks in the chorus.
"Four Seasons" is a restless number, shifting its weight too often to be simple rock 'n' roll but moving with too much grace to be described at all as mathy. Rather, it's just intricate pop-rock, the sort of gem from a band who's lived long enough to know that there are, indeed, alternating seasons but who's young and impetuous enough to believe that they can limn every one of them in less than three minutes.
An acknowledgement that the high times are necessarily encountered by the lows and that all extremes are well worth living, this is perfectly self-aware exit music for a workweek. That is, enjoy your weekend, but be ready for Monday.