Kanye bootlegs himself: Why you should hear the rapper's Coachella recording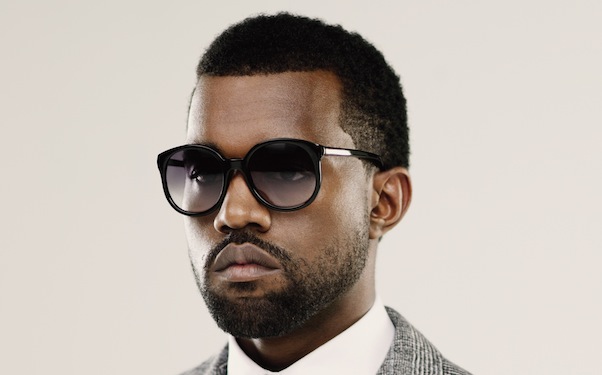 Posted by Grayson Currin on
On Monday, Kanye West released a free recording of his entire 96-minute set from last month's Coachella. Split into 32 tracks, the show gathers most of West's hits–or at least glimpses of them–into one compressed, downloadable file. To that end, it reads a little like a greatest hits mixtape, gathering "Gold Digger" alongside a crowd-gone-crazy version of "All of the Lights," "Power" right beside a thundering rendition of "Jesus Walks." It's a testament to Kanye's pop status, a reminder that–for all his controversy, ego, Twitter tangents and genuinely surprising ideas–he's got hits, and we know them. I've been listening to the set again and again all week, and each time, I'm surprised anew by West's canonical barrage.
But if you've ever been a jam-band junkie, or simply listened to most any live recording, you know that concert tapes often sound sort of crummy. They're not initially mixed for headphones, and they're not the proper avenue for crafting flawless takes of tunes from multiple takes. They require a certain suspension of expectations, so that you hear unnecessary echo, muffled or garbled segments and crowd noise as atmosphere, not distractions. West's Coachella tape is no different: One portion of "Jesus Walks" sounds horrible, and one of the set's few guests, Bon Iver's Justin Vernon, out-sings West into shameful submission on "Monster." He and Pusha T never quite nail the timing of "Runaway," either. All the strange interludes and monologues are here, too, stripped of their flashing-lights and ballerina-accompanied mystique. You just have to listen.
It's a strange look for one of the most recognizable pop stars in the world, releasing imperfect versions of his biggest hits for free simply because he can. You don't generally consider hip-hop to be the domain of live releases, as the ship is generally run pretty tightly by a DJ who plays the instrumental track upon request and stands back to let the artist deliver the verses and hooks people know from the radio. West played with a full band, sure, but you get the sense that even this set is one that leaves little margin for error and is bound to be repeated. But on these tracks, even without watching video of the night, there's the inescapable feeling that West is busting his ass, leaving all his energy and emotion on the stage. From the moment the crowd first freaks out until he has them waiting for more during a "Chariots of Fire" interlude, you understand that he's the bandleader and the crowdleader, a puppet master capable of a performance with as much movement and structure as the best rock set. It's a musical movement that bears circulating.
Writing for Spin after the performance, William Goodman described West's Coachella set as the rapper's "bold, singular artistic moment." By releasing the live recording of the set for free, you get the sense that West feels the same way, too. Perfect engineering or no, this tape shows that West is an entertainer unafraid of any form's natural bounds.