J Mascis Gets Animated In "Is It Done"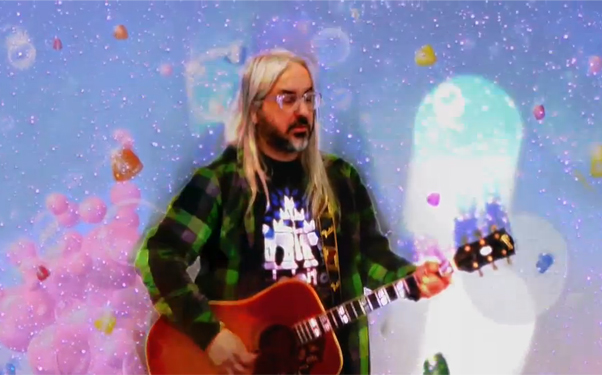 Posted by Brandon Kim on
In "Is It Done," J Mascis' new video that premiered on NME today, the bespectacled guitar hero is seen chilling in a studio — the man chills very well. He's wandering around almost aimlessly, then starts playing this pretty song on guitar in front of backdrops of trees and puffy clouds. So relaxing.
Then out of nowhere, he rips into one of his triumphantly sad solos and turns into a purple-skinned cartoon. Purple is his favorite color you know. And after that it's all sparkles and gumdrops, and Mascis' sweet melancholy endearments. This is off his incredible solo album, "Several Shades of Why" on Sub Pop.
Watch "Is It Done" on NME if the embed is not working.