Get Ready For New Malick With A Game Of "Name That Thistle"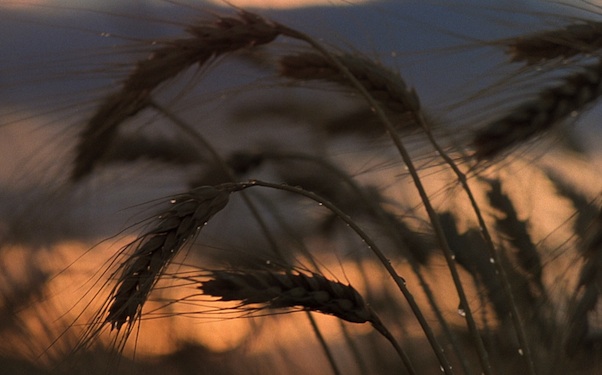 Posted by Matt Singer on
Today I humbly bow in admiration at the feet of Slate's Brow Beat for dreaming up something so funny, I wish I had thought of it.
They've decided to celebrate the impending release of Terrence Malick's new movie "The Tree of Life" (read my review here) with a little quiz with the awesome title "Name That Thistle." First off, anyone who makes Malick thistle jokes is okay in my book. But on top of that, it's really an outstanding and surprisingly tough little quiz (I will confess: I did not get a perfect score. Damn you dreamlike giant grasshoppers!). They've prepared eight different anonymous YouTube clips and it's up to you to determine whether they're from a Terrence Malick movie or from a nature documentary. So, for instance, take a look at the image at the top of this post (thistles!). Whaddya think: did I take it from a movie directed by Terrence Malick or did I find it by screencapping a documentary on Netflix? The answer's below.
Name That Thistle is an especially appropriate appetizer for "The Tree of Life" because Malick is, in fact, planning on turning extra material he shot for the film into its own nature documentary. As you've probably read by now, "The Tree of Life," which is predominantly about a family in Texas in the 1950s, includes an extended sequence chronicling the birth of the universe and the origins of life on Planet Earth. According to The Los Angeles Times, Malick is working on an IMAX film called "Voyage of Time" that would expand that sequence into a full-blown documentary. It will be narrated by Brad Pitt and cover "the whole of time, from the birth of the universe to its final collapse." The plan originally called for "Voyage of Time" to open simultaneously with "The Tree of Life," but out of fear that the two films could "confuse audiences," the documentary has been delayed to "an unspecified future date."
With Malick, who routinely takes half-decades to make one film, that means it could be a long, long wait for that "Voyage." But we'll cross our fingers that maybe some day down the line we can look forward to a Name That Thistle sequel: Name That Pulsar. In the meantime, go test your knowledge of meditative close-ups of waterfalls.
(Photo Credit Answer: "Days of Heaven," Paramount, 1978 — OR IS IT??? Okay, it is.)