Game Publisher Ubisoft Opens Movie Studio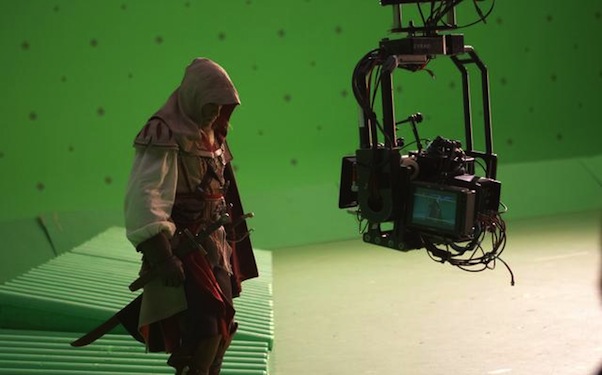 Posted by Evan Narcisse on
Every video game property that comes to the silver screen pass through a bunch of intermediaries to get made. Agents, independent producers, studio executives all set up deals, clamor for glory or run for the hills, depending on whether the alchemy produces a hit or not.
French games publisher Ubisoft's trying to streamline the process by opening their own film division. Variety reports that Ubisoft Motion Pitctures will be based in Paris and staffed up top by folks pulled from Disney France and Luc Besson's camp.
Ubisoft, of course, makes the modern "Prince of Persia" games and partnered with Disney for last year's big-screen adaptation of "Prince of Persia: The Sands of Time," directed by Mike Newell. And they shipped the tie-in game tethered to James Cameron's blockbuster "Avatar." But, the publisher's been pursuing its own transmedia strategies for a little while now. They announced the opening of their UbiWorkshop last year, which will work on extending their properties into non-game media. UbiWorkshop produced the animated prequel to 2010's "Assassin's Creed Brotherhood."
And the live action "Assassin's Creed: Lineage"–which figured into "Assassin's Creed II"– was made by the Ubisoft Digital Arts division, formed after the purchase of effect house Hybride in 2008.
The "Assassin's Creed" games comprise the most successful new IP launch in the last decade, and it's a fair bet that Ubisoft wants to control its path to the multiplex as much as possible. Ubisoft Motion Pictures will be responsible for translating the company's titles to TV as well. The popular Rabbids franchise already has a TV deal in place and it's likely that company's platforming superstar Rayman will follow suit. The thing about taking the reins of your transmedia destiny is the ultimate responsibility for quality lies with you. Here's hoping Ubisoft assembles the right people to make video game movies that channel what's special about the games that they're based on.