From Steven Tyler to Régine Chassagne, five artists who shouldn't go solo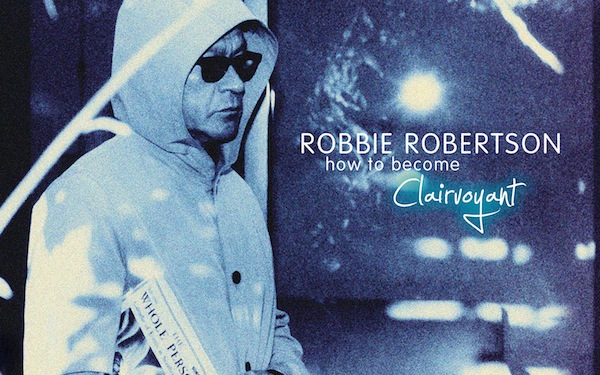 Posted by Grayson Currin on
Yesterday, Thurston Moore released Demolished Thoughts, his fourth and inarguably best solo album in the three decades since he co-founded Sonic Youth. Unlike his previous song-oriented solo works, Demolished Thoughts finds its sound–lush, lonely, Beck Hansen-assisted rock, retextured with acoustics–and sticks with it from start to finish. After one of the most enviable and inspiring careers in indie rock, Moore continues to reinvent his image and offerings with unexpected approaches.
But it doesn't work for everyone; in fact, everyone probably shouldn't try it. Below, we look at five bandleaders who have yet to make a solo album, and why we hope it stays that way.
Steven Tyler: Several years ago, Guided by Voices frontman Robert Pollard released an infamous collection called Relaxation of the Asshole, a best-of culled from the worst of his drunken banter. Even if you dislike his band, it's sort of an essential one-time listen. That's about the best I'd hope for with a Steven Tyler album–a collage of his best moments in interviews, drawing heavily from his various exclamations and John Madden-like commentary on American Idol. (Go Scotty, right?) After all, Tyler has been writing and recording for nearly four decades, and his first solo quasi-hit, "(It) Feels So Good," was released earlier this month. Prominently featuring dobro, acoustic guitar and an electric guitar solo that really makes us wonder where Joe Perry went, it's a terribly inauspicious debut. Keep quipping, dude. Let the kids do the singing.
Chad Hugo: If the half of the band N.E.R.D. and the production team Neptunes that isn't Pharrell Williams could tap the right record collection, his solo album–or at least a record released as Chad Hugo, with help from a few big-name friends–might actually work. With the sort of top-rate gear at dude's disposal, think Toro y Moi with more gumption and production value. The more interesting possibility for the multi-instrumentalist, though, might be beat-based soundscapes built from drum samples and the keyboard, saxophone and guitar he apparently plays. I'm thinking the elemental post-classical music of Eluvium updated with bombast.
Please note, though, that interesting doesn't always mean good: The combination of drifting soundscapes and idle electronic beats mostly seems like a good idea on paper. It often sounds less interesting than whatever instrumentals they're playing down at the corner grocery these days.
Régine Chassagne: Honestly, our hopeful solo embargo applies to most of the prominent members of The Arcade Fire, including Win Butler. But Régine Chassagne reminds us of a championship football squad's special teams outfit: She's the master of her domain, rather that means reinventing Cyndi Lauper or standing at the helm of her band's inexhaustible bombast. But you'd never let former Packers sprinter Desmond Howard run quarterback or play middle linebacker just because he's good at punt returns, right? Chassagne's zealous delivery and emphatic, occasional drumming are an essential component of The Arcade Fire's power and popularity; but spread over an album, her lack of subtlety and dynamics might manage a migraine.
Colin Meloy: The Decemberists frontman actually has four solo collections to his name–a live record and three discs of songs by Sam Cooke, Shirley Collins and Morrissey. Cut from the context of his lush rock band, those records emphasize just how unabashedly he sings with that nasally creak of his. While it's hard to get too riled as someone sings "Bring it on Home to Me" or "Jack the Ripper," the thought of Meloy belting out his own vacuous attempts at being both literary and clever with no band to hide the bleat is just too much to stand. At least for me, most Decemberists records invoke the thought, "Dude, please shut the fuck up"; if Meloy's singing by himself, mustering eloquence even that elementary might be impossible.
Robbie Robertson: Oh, yeah. Well, damn. Can't save 'em all.