Five Favorite Moments From "Arrested Development"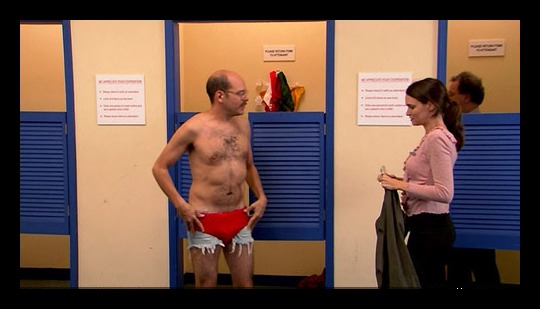 Posted by Melissa Locker on
Tonight at 6 p.m. ET we are rewarding your efforts at the office, shop, desk, couch, restaurant, school, or playground or wherever you toil away your hours waiting for the weekend to roll around. Your treat for your day's labor? Back-to-back episodes of "Arrested Development", one of the best comedies ever to grace our airwaves. The Bluth family drama is way better than a gold star. Don't believe us? Here are five of our favorite moments from the show. Just try not to laugh:
Tobias is the best at auditioning:
Good Grief!
Who doesn't like a little dip in a hot tub?
Hero Squad!
Tobias is a Never Nude trendsetter:
"Arrested Development" airs on IFC at 6 p.m. and 6:30 p.m. ET