Expert Says "L.A. Noire" Could Be Helpful for Those with Asperger's Syndrome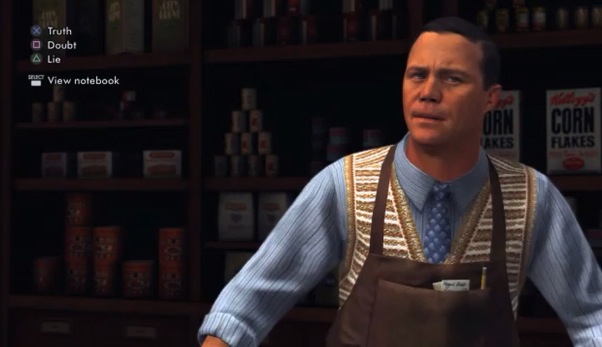 Posted by Evan Narcisse on
Part of what makes L.A. Noire such an unexpected blast to play is how it takes something players do everyday turns it into gameplay and then amps the stakes to a level of guilt or innocence. You stare at the characters' faces, listen to their answers and either choose to believe them or not. Despite the heavily fictionalized context, it relies on a life skill most of us use on a regular basis.
There are those, however, who can't call on that skill. Sufferers of Asperger's Syndrome have difficulty discerning truth from lies. If a person has the autism-spectrum disorder, then they won't be as able to imagine the interior landscape or motives of someone other than themselves. In an inspired bit of reporting, Joystiq offers the opinions of an Asperger's expert who says that playing "L.A. Noire" could help AS sufferers work on their interpersonal skills. Professor Tony Attwood makes the case that a game where what you see isn't necessarily what you get like "L.A Noire" could help a group of people unavoidably inclined to take others at face value. Attwood–the author of "The Complete Guide to Asperger's Syndrome"–says the thing about "Noire" that could help is the part of the game that reveals that a suspect or person of interest is actually lying. From Joystiq:
"I think those with Asperger's syndrome would actually find the game quite fascinating as although the player is expected to make a decision on whether someone may be lying, there is the possibility of reviewing and replaying the scene to confirm whether the response was correct or identify the characteristics should a mistake have been made," he said.

In fact, Attwood said he would recommend the game to those with Asperger's as a way to learn more about human interaction. The most effective way might be to play alongside a friend or relative who could, as Attwood put it, "give feedback and guidance on the characteristics to look for to determine whether someone is lying or not."
Now, by no means is "L.A. Noire" any kind of diagnostic tool for those afflicted with Asperger's. But Attwood's comments do bear out a bit of the ambition that Team Bondi had when making the game, namely that being able to read behavior could be as important to a video game as shooting and driving skills. I, for one, am certainly not going to take the ability to tell "Truth" from "Doubt" from "Lie" for granted in real life anymore.