Exclusive Premiere: The Kills "Blood Pressures"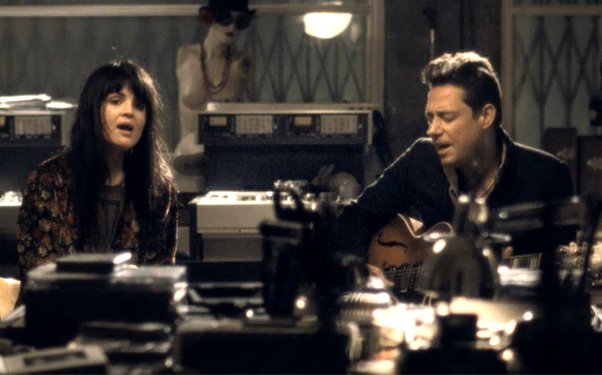 Posted by Brandon Kim on
"You voice is quite booming," Alison Mosshart tells bandmate Jamie Hince in "Blood Pressures," this intimate short film about The Kills. "Quite manly and booming," she adds playfully, as if she's never noticed before. Hince's simple response, in the most tremendously masculine tone, "I know," is indeed booming. It's scotch and smoke and amps, lots of amps. Perhaps Mosshart had grown used to the voices of her other bandmates in The Dead Weather, notably Jack White's, whom she had been touring with for so long before returning to Hince to make The Kills' fourth record.
Still, it's an odd thing to say to a collaborator of 11 years, but in a way it highlights something about the duo's creative relationship — one that is still brimming with discovery even after four albums together. And this fourth one may be their most sweetly brutal creation yet, a fuller realization of their trademark dark sensibilities.
Here, they muse about their latest record "Blood Pressures," and the future of their undeniably alluring collaboration with thirtytwo directors, Will Lovelace and Dylan Southern.