Exclusive Track: Paleo "Holly Would"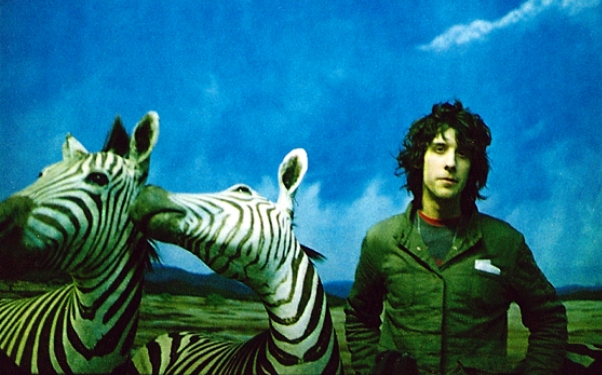 Posted by Brandon Kim on
David Strackany, who records under the name Paleo, garnered a lot of attention for his "Song Diary" project in which he wrote one song a day, every day, in 2006. Early the following year, Vice President Dick Cheney who was overcome with rage and frustration over his administrations epic failures by then, wrote to Strackany congratulating him for this great accomplishment. "Writing 365 songs in 365 days is a feat that took determination and dedication." Cheney wrote. "Completing this project must bring you great satisfaction," he added, brimming with warmth.
In 2010 Paleo did it all over again, touring, sleeping in cars, crashing wherever and writing a song a day. Check out his "Song Diaries" here. He already has a new record and given this intensely prolific effort I wouldn't be surprised if it prompted accolades from the current, more jovial VP. Strackany, who lives in the swing state heartland's creative center, Iowa City, recorded "Fruit of the Spirit," this time in only three days with a little help from his friends.
We have a track off that release here for your listening pleasure, called "Holly Would," a real piece of barn stomping folk genius.
"Fruit of the Spirit" is due out June 21, but is available for pre-order now on Partisan Records. Watch the video for "Holly Would," and see a copy of the original Cheney letter below. I can imagine him sitting there, impotent, surrounded by incompetence, buried in loose ends and Bin Laden videos, seeking solace in Paleo as he wrote it.