Exclusive Premiere: Soundtrack From The Movie "Beginners"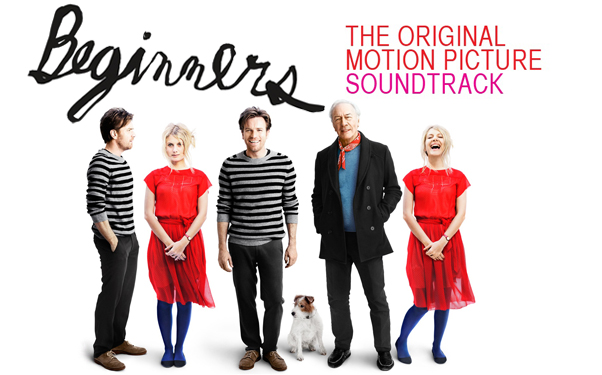 Posted by Brandon Kim on
Director Mike Mills' film "Beginners" is about a young man named Oliver (Ewan McGregor) who learns his elderly father has both terminal cancer and a young male lover, and how Oliver tries to love a woman with the life lessons this dying father gives him. Mills wrote the screenplay based loosely on recollections of his own childhood. Likewise the film's refined soundtrack plays like an aural collage of memories from his parent's record collection.
"It's a part of a portrait of my parents," Mills told IFC's Matt Singer about the half classical, half old-timey piano rag soundtrack. "My dad was really into classical music and it really suits that character to me. I got into Bach cello suites and I had them done in French horn, it's a nice background for that part of the story," Mills said. "And then, my mom really listened to "The Sting" score, Scott Joplin piano rags — so that lead me to Jelly Roll Morton, Mamie Smith, [and they] lead me to Hoagy Carmichael, Josephine Baker." This ragtime and early jazz part of the soundtrack, inspired by his mother, becomes the harmonic heart of the film for Mills and his characters.
Composers Dave Palmer, Roger Niell, and Brian Reitzell also collaborated on original score work for the film, with cues from Mills to capture the dreamy romance of a Georges Delerue piece — all recorded on an old Bluezner piano that was a favorite of the great Henry Mancini's.
Stream the original soundtrack from the film, "Beginners," in it's entirety:
Beginners Soundtrack by Beginners Soundtrack
"Beginners" stars Christopher Plummer, Ewan MacGregor and Melanie Laurent, and is due out in theaters June 3rd. The original soundtrack comes out just before, May 31st on Relativity Music Group.