The Ultimate Dream DVD Commentaries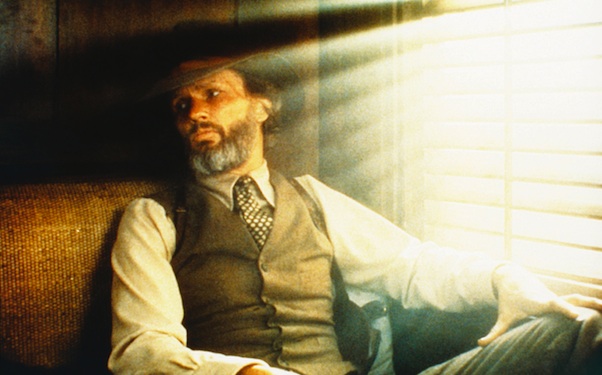 Posted by Matt Singer on
Paul Matwychuk and Heather Noel, hosts of the DVD Afternoon podcast, were nice enough to invite me on their show to talk about podcasting and film criticism and assorted other topics. We closed our conversation, which you can listen to here, with a topic so intriguing I thought it was worth extra discussion: dream DVD commentaries. In other words, if time, space, and technology were no obstacle, what people would you like to hear discuss what films in DVD commentary form?
Paul, Heather, and I had some interesting choices, and you can hear them all on the podcast. When I sat down to pick my three choices, I decided to go against anything too super obvious to spice up the show. But I have no problem leaving this blog post unspiced, and my initial shortlist included a lot of highly desirable but totally impossible gimmes. There's plenty of great possibilities for Classic (But Dead) Filmmakers Exploring Their Most Important Work, from Orson Welles on "Citizen Kane" to Billy Wilder on "Double Indemnity" to Walt Disney on "Snow White and the Seven Dwarfs" or Buster Keaton on "Sherlock Jr." Of course those would be great. But we can go deeper.
All of my picks on the podcast wound up being in the subcategory that The A.V. Club calls Commentary Tracks of the Damned, tracks for flops, failures, and camp classics. Since so many DVD commentaries are backslapping lovefests, I treasure the ones where filmmakers wrestle with their work publicly, explaining their questionable creative choices and revealing the places where studio heads or censors impinged on their work. For example, as part of my 25 Oldest Looking Teenagers piece, I just watched the commentary by director David Nutter on the film "Disturbing Behavior." Though spoken through a somewhat rose-tinted microphone, Nutter's commentary explains the various places where executives demanded changes, like the unwarranted happy, sequel-threatening ending. I wouldn't recommend the movie by itself, but I would recommend the commentary.
DVD Afternoon co-host Heather brought up a good area for dream DVD commentaries I hadn't even considered: Notoriously Troubled Productions. In reality it might be impossible to convince a director to record a commentary track for a movie that was taken away from him in the editing room, or an actor to talk about the movie he got fired from. But in the world of Dream DVD Commentaries anything is possible. I like the idea of using the power of God to lock people in a room together and forcing them to talk against their will about a film (admittedly, my ambitions as a deity are small in scope). How about a "Back to the Future" commentary track featuring Michael J. Fox and the guy he replaced as Marty McFly a month into production, Eric Stoltz? Or how about a group commentary by all three credited directors on "Gone With the Wind?" Or all six directors of the James Bond spoof "Casino Royale?" Or what about getting director Michael Cimino and former SVP of production for United Artists Steven Bach to sit down for all 219 minutes of the studio bankrupting flop "Heaven's Gate?" I lament the fact that there are so few DVD commentaries that end with the contributors coming to blows.
The last area of impossible awesomeness is one I thought of after we stopped recording the podcast: Historical Figures On The Movies About Them. That's another subgenre of commentary of which there are precious few examples. But how amazing would it be to hear Richard Nixon's reactions to "All the President's Men?" Or Mark Zuckerberg on "The Social Network?" Houdini on "Houdini?" Spartacus on "Spartacus?" Granted the first half hour of that last one would probably just be him flipping his wig over the concept of movies and television and DVDs and doors with hinges. But it's a long movie.
Yes, this is all wasted breath and key strokes on things that can by definition never come to pass. But it's fun to imagine the impossible sometimes. So how about it readers? What Dream DVD Commentary do you crave?