Down Into the Roots of Cultural Vegetables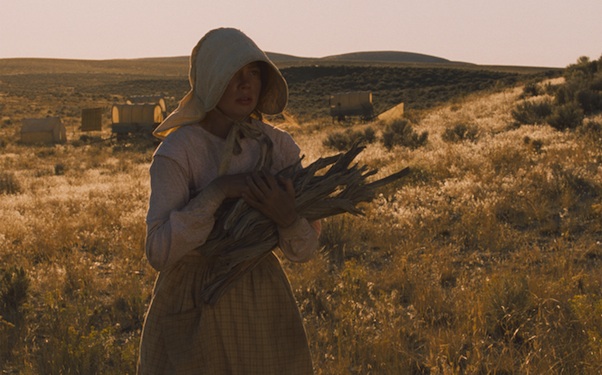 Posted by Matt Singer on
I finally got a chance to read Dan Kois' controversial New York Times Magazine article "Eating Your Cultural Vegetables," which has garnered all sorts of interesting-slash-outraged responses and reactions from all around the web. And, hey, I'm on the web! I have responses and reactions to things too! So now it's my turn.
You should read Kois' entire piece, but here is an excerpt that gets right to the meat — or rather the vegetables — of his argument:
"As I get older, I find I'm suffering from a kind of culture fatigue and have less interest in eating my cultural vegetables, no matter how good they may be for me… Yes, there are films, like the 2000 Taiwanese drama 'Yi Yi,' that enrapture me with deliberate pacing, spare screenplays and static shooting styles… but while I'm grateful to have watched 'Solaris' and 'Blue' and 'Meek's Cutoff' and 'The Son' and 'Atanarjuat (The Fast Runner)' and 'Three Times' and on and on, my taste stubbornly remains my taste.
Kois makes a lot of "Meek's Cutoff," his most current example of what he alternately describes as cultural vegetables and "aspirational viewing," i.e. languidly paced art films, which he describes as a "quiet, arduous" viewing experience that he found difficult to sit through. Kois says he's drawn to films like "Meek's Cutoff" because they're enjoyed by people whose opinions he respects and whose company he enjoys but, as he puts it, "I usually doze lightly through them; and I often feel moved, if sleepy, afterward. But am I actually moved? Or am I responding to the rhythms of emotionally affecting cinema? Am I laughing because I get the jokes or because I know what jokes sound like?"
As a general rule, my favorite critical essays are the most honest ones; if there are flaws in Kois' piece, they don't include a lack of honesty. Essentially Kois is outing himself in the most public forum possible so that he can't pretend to love these sorts of movies anymore. From here on out he's got no choice to lay his cards out on the table, and that is kind of brave.
I do agree with Kois that there are folks out there who hop on the bandwagon for quote-unquote art films because they have a great reputation and they want to appear cultured to their friends and loved ones. People often don't want to admit what they really think about an "important" movie — that it's boring or pretentious or dated — because they don't want to look like philistines. And readers should be skeptical of any critic who believes they hold the one true and correct view about a film. Personal taste matters, and the best critics filter cinema through personal taste to give us their unique perspective on culture.
Still, I wish Kois wasn't painting with so broad a brush when he talked about these movies. Not all quiet viewing experiences are created equal. I've seen movies that I had trouble finishing. But maybe the problem wasn't that they were slow; maybe the problem was that they were just plain bad.
Look, there are days when I'd rather watch "America's Next Top Model" than a film by Chantal Akerman (those days, by the way, are called Wednesdays). But plenty of movies that look like "cultural vegetables" are so much richer than they might initially appear to be. Two films on my top ten list from last year, "Sweetgrass" and "Alamar," might look like cultural vegetables; they're both micro-indies, one a doc the other a quasi-fictional narrative, with very little in the way of action. The most memorable moment in each film involves a real but genuine interaction between human and wild animal. But those moments are more transcendant and memorable than anything in "America's Next Top Model" (except the one episode where Tyra told all the finalists they'd been kicked off the show just so she could watch them cry. Epic!).
To me, the success or failure of one of Kois' cultural vegetables always comes down to a matter of form following function. Anyone can make a slow, contemplative art film, but if you're not contemplating anything in particular, you're wasting everyone's time. "Alamar" needs to be a deliberate film because it is about savoring this deliberate way of life that the main character wants to pass down to his son, who he may never see again. I haven't seen "Meek's Cutoff" yet — unfortunately, since I'm a big fan of its director, Kelly Reichardt — but I would suggest that Kois discovered the function of its form when he wrote that by the end he "could sympathize with the settlers' exhaustion" because he felt "as if I'd been through a similarly grueling experience." Again, I haven't seen the film, but couldn't that have been the whole point?
What I want out of a critic is not someone who will blindly praise a film simply because Hou Hsiao-Hsien or Apichatpong Weerasethakul's name is on it, but rather a writer who understands their work and is interested in engaging with it. On the flip side, I'm not interested in someone who blindly dismisses Hollywood blockbusters, either. The best critics are worth reading whether they're writing about something that cost $100 million or $100. Critics shouldn't aspire to importance or respectability. They should just try to show us things about the movies we don't see in them on our own.