David Cross Interviews The Flaming Lips' Wayne Coyne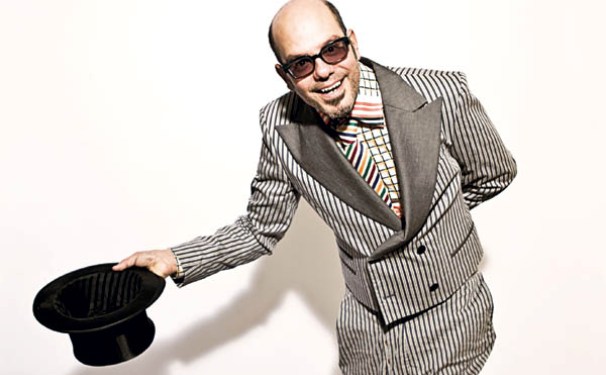 Posted by Brandon Kim on
David Cross dressed up like Keith Moon and went up against Wayne Coyne's laser beams in Under the Radar Magazine, a special Music vs. Comedy Issue, which hits stands this week.
In the article, Cross and Coyne, who met at SXSW several years ago, discuss the upcoming season of "The Increasingly Poor Decisions of Todd Margaret," the Super 8 movies Cross made with his friends as a kid, and The Flaming Lips' new Gummy Skull project — the band's most recent music delivery system is essentially a life-sized skull made out of delicious gummy, with a USB drive/album inside that you have to eat your way to. Yes, they also have one with a marijuana flavored brain, just in case you were wondering.
"I think that should be a mantra for every artist," David Cross affirmed in the interview. "We can do whatever the fuck we want, and why wouldn't we?" Look for the Music vs. Comedy Issue, which also features comedian Aziz Ansari vs. Toro Y Moi and TV on the Radio, on stands this week, and online here.