Coachella will repeat itself for two weekends in 2012; won't you feel cheated?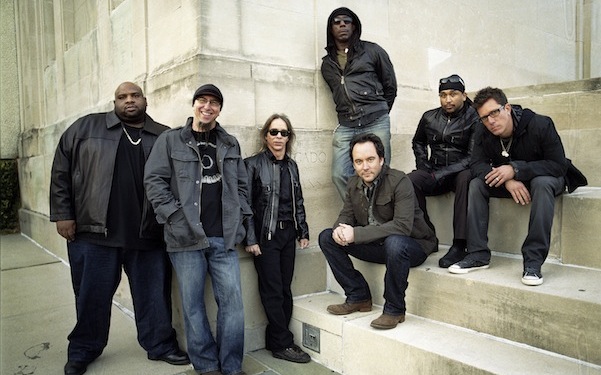 Posted by Grayson Currin on
Citing the plethora of people who couldn't attend Coachella this year because of how quickly the annual Spring festival sold out, organizers revealed this morning that Coachella 2012 will be replicated over two weekends. That's right: The same bands that play April 13-15 will hang around for another weekend, playing for a different crowd (and, let's be honest, a different set of people with the money to buy new tickets) in the same location April 20-22.
"We know many of you were unable to attend this year's festival because passes sold out much sooner than anticipated. We were truly surprised by the overwhelming response and remain honored by your passion and enthusiasm," reads an announcement posted earlier today at www.coachella.com. "We will attempt to produce two identical festival weekends. That means same lineup, same art, same place, different people."
One day later, and we might assume that Coachella is also trying to invent June Fools' Day. But tickets for Coachella 2012 go on sale Friday, June 3, so we assume the joke isn't, well, a joke. This new Coachella model presents a few interesting questions that only time–and Coachella 2012–will answer: Will booking agents be content to take a higher pay for their band in order to have them sit around for a week and wait for the next shows? Or will those bands simply flood the neighboring markets during the week between their sets? Will this hang the smaller bands out for broke? And part of Coachella's appeal has long been its star power. That is, famous people just show up and hang out, giving social media the chance to galvanize Coachella as, for one weekend a year, the hippest place to be in the world. Will the stars show up for two weekends?
The essential problem, though, seems to be one of replicating and then quantifying fan experience. Music festivals are at their best when spontaneity presents an unplanned and unorganized spark; those are the moments–sudden collaborations, serendipitous encounters, songs about the rain played in the rain–that people leave festivals talking about, no matter how many of their favorite bands they saw play their favorite songs within the span of a weekend. That's the sort of stuff that, unless Coachella is willing to micro-manage on the tiniest level, won't be replicated between weekends, whether or not the same bands play in the same order on the same day. Shows like The Warped Tour and Dave Matthews Band's Caravan handle this problem by moving each time, so as to change the settings and circumstances. Otherwise, it's not fair to fans who will pay the same price for different experiences at festivals that are, nominally and geographically, exactly the same. Imagine how you'd feel if someone asked you what you thought of that one zany Coachella moment about which everyone wrote for the week after, only to admit that you saw Coachella 2012 Pt. 2, not Pt. 1. I'd want a refund.
So, what do you think: Ready to take your chances and spend your money on one Coachella, and not the other?