Canadian Punks Liken Jesus To Turd On Album Underwritten By Their Government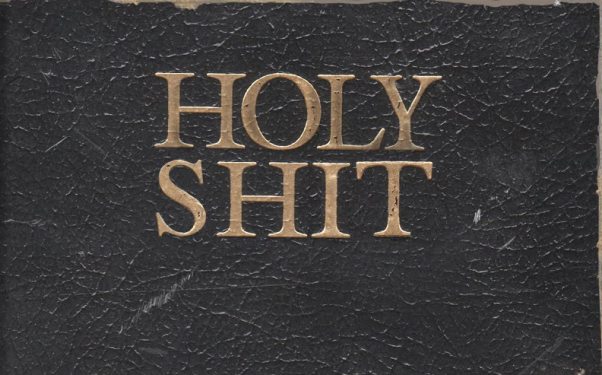 Posted by Brandon Kim on
Canadian Prime Minister Stephen Harper's new conservative cabinet was sworn in yesterday and minister James Moore's first order of business was addressing offensive material in an album by the band, Living with Lions, even calling up the CEO of the company that financed the record. In the Us that would be a silly thing to do, but in Canada, the government pays for your record.
The album, called "Holy Shit" and subtitled "The Poo Testament," was underwritten by FACTOR, aka the Foundation To Assist Canadian Talent On Records, and it's funded by the Department Of Canadian Heritage. According to THR, James Moore, the Heritage minister, found the album's artwork depiction of Jesus "as a giant turd wrapped in a white sheet" to be inappropriate use of taxpayer dollars.
An aid of Moore's said that "The minister has called Duncan McKie, president and CEO of FACTOR, to express his profound disappointment with this content." The Heritage minister's position is stated as, "The content of this CD is offensive and the fact that it is clearly designed to offend a group of Canadians based on their faith is simply wrong."
It's a marvel how the arts are supported by the Canadian government through these organizations, but with the conservative's majority, shit might be hitting the fan at FACTOR.