Blip Festival 2011 Levels Up This Weekend in NYC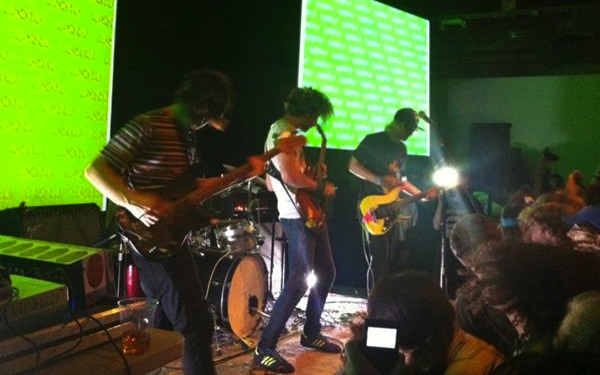 Posted by Evan Narcisse on
When it comes to tunes that burrow inside your head and never leave, very little can rival the awesome earworm power of chiptune music. The genre's roots come from the 8-bit video game era, when the tinny, infectious music of titles like "Double Dragon" and "Metroid" accompanied the adventures of a generation.
Members of that same generation of players grew up to be chiptune musicians, who hack and circuit-bend Game Boys, old NES home consoles to recreate and recontextualize game music into DIY, lo-fi electronica. Recording artists like Nullsleep, Starscream and Bubblyfish have garnered devoted followings who rock out to the tunes borne out of technological limitations and now you can join them if you happen to be in NYC this weekend.
Last night saw the start of the fifth annual Blip Festival, a gathering of chiptunes artists from all over the world. It's put on by 8bitpeoples, an artist collective centered on the creativity that can be found in retro game machines and home computers. Last night's opening concert featured Anamanaguchi, the Brooklyn-based band who did the music for the "Scott Pilgrim vs. the World" video game. You can find the full line-up and schedule of events here. And, after the live sets wrap up, indie video game speakeasy Babycastles will be presenting midnight arcade events, too.
If you don't live in New York City or just can't make it to the festival, you can check out a livestream of select performances courtesy of WFMU.