B-Movie Actress Suffers Sad, B-Movie-ish Fate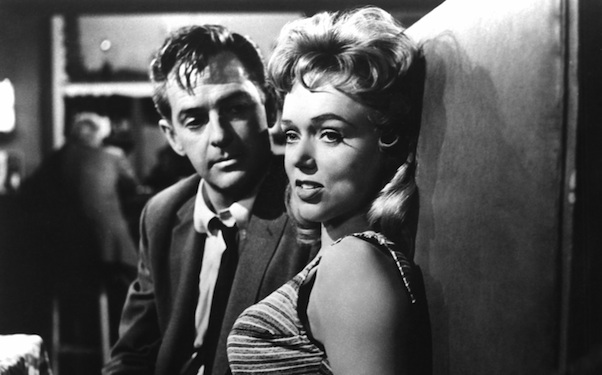 Posted by Matt Singer on
Well this is beyond creepy. The Los Angeles Times reports that Yvette Vickers, star of the schlock sci-fi (schli-fi?) classic "Attack of the 50 Foot Woman" (1958) was found dead in her Los Angeles home last Wednesday. But not just any kind of dead: mummified dead.
Vickers, who was 82, became a recluse after her Hollywood career, which ended in the early 1990s. According to a friend quoted in the Times, she was convinced she was being stalked, and became increasingly paranoid. With no immediate survivors — she was married and divorced twice — Vickers had no one looking in on her. So when neighbors finally became suspicious of the mail piling up outside her house, they were the ones who discovered her body, which was "so decomposed that it was unrecognizable," according to People. Police say that the condition of Vickers' body indicates she was dead for nearly a year when she was found. They don't suspect foul play.
"Attack of the 50 Foot Woman" is one of the seminal American films in the B-movie renaissance of the 1950s. Vickers played the evocatively named Honey Parker, the mistress of the 50 Foot Woman's husband and the object of her rage. Vickers also appeared in the Roger Corman-produced film "Attack of the Giant Leeches" from 1959, not nearly as beloved as "50 Foot Woman," at least until it was spoofed on an episode of "Mystery Science Theater 3000." Her other credits included "Reform School Girl" (1957) and a brief role in "Hud" (1963). It is a shame she had been forgotten; tragically, in more ways than one.