"Angry Birds" Downloaded 200 Million Times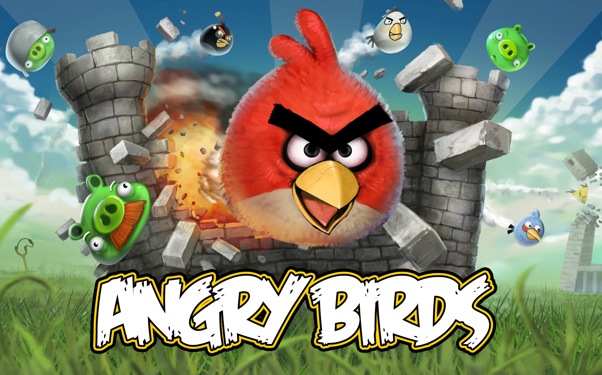 Posted by Evan Narcisse on
With cakes designed in its honor, parodies and tributes aplenty and obsessed celebrities, mega-popular game "Angry Birds" surpassed the category of phenomenon a while ago. You'd have to call it a pillar of early 21st-Century culture at this point. Pop cultural saturation aside, the raw numbers bear out the hyperbole. Peter Vesterbacka–Rovio's Mighty Eagle, that's what passes for job titles over there–announced yesterday that "Angry Birds" has been downloaded 200 million times. For some perspective, consider that 12 million users of "World of Warcraft" have been envied for years and that a application as ubiquitous as Foursquare just crept past 5 million downloads.
It helps that Rovio's quickly made versions of its cartoony catapulting hit available for almost every platform out there. The iOS versions on Apple's devices gave "Angry Birds" its initial success and since then it's landed on Android, Windows Phones and even hi-def game consoles like the PS3. The most recent iteration came out for Google's Chrome web browser and the free offering's already hit five million downloads. The proliferation's part of a strategy that Vesterbacka says treats "Birds" like an entertainment platform and not a stand-alone experience. Indeed, the "Angry Birds Rio" game that tied into the CGI animated movie from Dreamworks hit has notched 35 million downloads.
When archeologists of far-future centuries dig up remains of from the hard drives of the present day, they'll judge how advanced civilizations were on the amount of access they had to "Angry Birds."
"Hmmm, this region could only access two platform versions of the game. It's a mystery as to why Windows Phone 7 never penetrated this far east…"
"Ah, how sad. As a culture, these poor wretches never got past the Winter 2010 update. Was it rampant disease or chronic malnutrition that hobbled their cognitive faculties? More tests needed."
Or something like that.