Agnes Obel's "Between the Bars," or how a cover can get you dismissed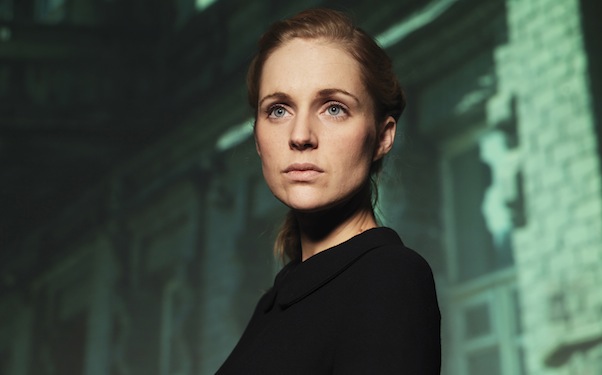 Posted by Grayson Currin on
Agnes Obel – Between The Bars (Elliott Smith cover) iTunes Live From Paris EP by Girlie Action
Danish singer/ songwriter Agnes Obel is a bona fide star at home in Europe, with big sales and shows across much of the continent during the last year. When I saw her play in Norway this Winter during Oslo's by:Larm conference, a rapt audience hung on every piano note she played and every tale she told between songs. It was as if she was slated to emerge spontaneously as an international sensation, and they'd hate to miss a moment of the metamorphosis.
But Obel has struggled to meet those expectations across the Atlantic, despite many favorable notices in the press and over-reaching comparisons to Joanna Newsom and Cat Power. Those two have taken many more musical chances than Obel on her half-there, even if occasionally stunning debut album, Philharmonics, and that's the idea to which apathetic American audiences seem to be reacting–or, as it were, not reacting. Plenty of songwriters here, both male and female, have recently made restrained, pensive and pretty records, so why bother with Obel?
I'm afraid that Obel's latest gambit–the simple but romantically entitled digital EP, Live from Paris–won't help. Mostly, it reintroduces songs from Philharmonics, including the memorable "Riverside," but the first public glimpse from the short set is "Between the Bars," a cover of the 1997 Elliott Smith tune. Obel only plays acoustic guitar and sings here, brooding through the verses with a straightforward strum. It echoes Smith's bittersweet look at love, but nothing more; it's plainly boring. The cover galvanizes many of the hold-ups I've had with Obel. That is, she seems to have a simple shortage of ideas and experience, so that the best she can do with a Smith song is play it without his rhythmic intricacy, sing it without his subtle mix of feelings. It makes me worry that Obel's reluctance to experiment on Philharmonics is more than a hesitation; maybe this is all she's got.
At their best, covers can not only reinvent a song you've loved or remind you of something about the song that you'd forgotten you loved but also expand your notion of that artist–their capabilities, their sensibilities, their appreciation of something beyond their ostensible comfort zone and their ability to do something special with it. A recent compendium of covers by Bon Iver gathered at Stereogum, for instance, shows not only Justin Vernon's interest in songs that aren't his own but also the breadth of those interests. The expected suspects are there, like Tom Petty and Neil Young. But there's also the old country favorite "A Satisfied Mind" and Vashti Bunyan's "Train Song," as well as tunes by Carole King, Annie Lennox and the goddamn Outfield. Vernon's collection of covers helps make his own songs make more sense; unfortunately, Obel's cover of Smith helps her young career–and likely future–make too much sense.