A Playlist for Kid N' Play's "House Party"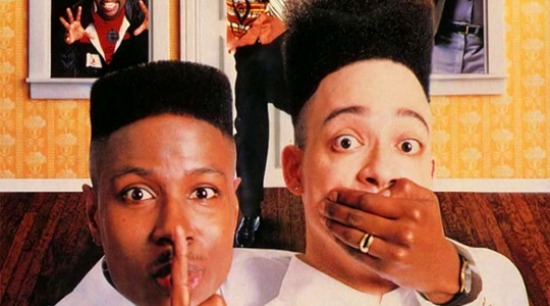 Posted by Melissa Locker on
Back in the day, Kid N' Play were rap sensations. As such, Hollywood came calling and the hip hop duo found themselves in front of the cameras in "House Party." We are excited to re-live our misspent youth when the film airs at 8 p.m. ET.
The movie is an infectious, engaging comedy starring Kid (Christopher Reid) and Play (Christopher Martin) as best friends who decide to throw a party so Kid can blow the roof off his parents' house the joint with his mad rhyming skills and hopefully getting the girl. Things don't quite work out that way. Well, they do, but, as in the best comic caper flicks, things are never that easy.
The film also stars Martin Lawrence, Tisha Campbell who went on to star in "Martin" based on their roles in "House Party". And keep your eyes peels for a cameo by funk musician George Clinton. Speaking of the funk, one of the best things about "House Party" is the (now) retro music that just makes you want to get up and dance. From Kid 'N Play's beatbox skills to Flava Flav's beats the soundtrack is early hip hop perfection. Inspired by the tunes, we've created a little playlist for all your dance party needs.
Here's the dance off scene from "House Party":
Now, recreate that in your own home with the help of these tunes:
Flava Flav, "I Can't Do Nuttin For Ya Man":
Neneh Cherry (with Gang Starr), "Sassy":
Lisa Lisa and the Cult Jam with Full Force, "Can You Feel the Beat":
A Tribe Called Quest, "Electric Relaxation":
Sir Mix-A-Lot, "Baby Got Back":
The Pharcyde, "Passin Me By":
Full Force, "Ain't My Type of Hype":
Arrested Development, "Tennessee":
LL Cool J, "Mama Said Knock You Out":
Force M.D., "Tender Love":
And, of course, Kid N' Play, "Do This My Way":
"House Party" airs on IFC on Tuesday, May. 24 at 8 p.m. ET and Wednesday, May. 25 at 12:15 a.m. ET