A Brief Interview With The Whitest Kids U'Know's Darren Trumeter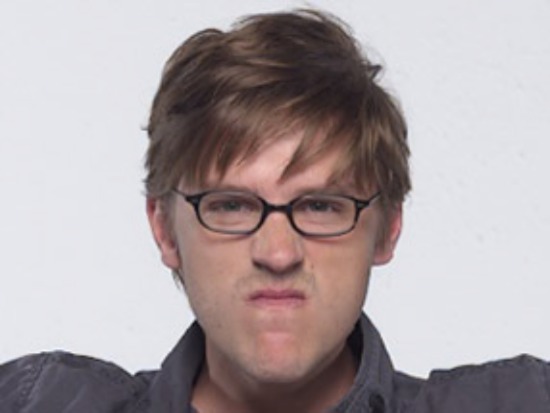 Posted by Melissa Locker on
The fifth and final season of everyone's favorite sketch comedy show The Whitest Kids U'Know is underway at IFC. We are showing new episodes of one of the wackiest, crassest, and funniest show around every Friday at 10:30 p.m. ET. As an added bonus each episode has another chapter of The Civil War on Drugs, the historical drama that the Kids made to document the journey to legalize marijuana during the war between the states.
As we bid farewell to the Whitest Kids, we are taking some time to chat with each member of the troupe and to get their thoughts on comedy, their favorite moments from the five seasons the series ran on IFC, and the Civil War on Drugs. Today, we talk to Darren Trumeter.
What was the very first bit or act you ever did on the air, do you remember?
It might have been the Lincoln sketch. It was my first woman!
Why do you always get cast as the woman?
I have sort of an effeminate nature, so it sort of works. Everyone thinks I play girls well. I'm not the funniest girl, though, Sam is.
Were you prepared for that when you joined? Did you know you were going to be wearing a lot of women's clothing?
When we did the live shows I played a girl a lot, but when we did the live shows we didn't' really dress up. Instead we would just yell at the audience, "I'm a girl!" and then I would be a girl.
If you had to live the rest of your life as one of your characters, who would it be and why?
Definitely Weiner the Stripper. She is fascinating. She is extremely weird and I would love to be her day in and day out.
What's your writing process like?
The writing process has been the same for ten years. We sit in a room and take ten minutes to ourselves and then pitch ideas or premises to each other and if it starts snowballing into a sketch we'll write it and then if it's good, we'll shoot it, and then put it on air.
How long does it take to write an entire show?
About two months. The scripts are usually short and we have to start writing a lot more. In season two, we were way short, but we weren't allowed to write any more because of the writers' strike. We have tons of old scripts, but they all have audience participation and we are not that great at improving.
Do you know the game F/M/K?
Yes, but can we call it fuck, rape, or kill?
No. So of your troupe mates, who would you F, M, and K?
I would marry Sam, I would kill Timmy, and I guess I would fuck Zack. But you're starting a war.
Why does everyone want to kill Timmy?
I don't know. Doesn't everyone want to kill Timmy?
What are some of the sketches you're most proud of?
Really proud of water balloons in the third season. It just builds up. Also really proud of sex robot. I think it turned out really well. Really proud of the season one hits Lincoln and sex robot.
Who is your favorite character in the WKUK pantheon?
Weiner the Stripper. I'm just going to come back to her. I have these breasts that they give to women who have breast cancer and I just had these weird breasts and was singing a song.
Do your parents ever watch the show?
Yes. My dad gets it and really likes it. He has a great sense of humor and I feel like I get a lot of my humor from him. He is a fan of sketch comedy. He tells us what works
My parents are really young. So they are pretty much in my same age range.
What are the best and worst reactions you've ever gotten from a sketch?
There was this one woman who we really offended at a show and she followed us around from show to show harassing us. I don't know. There are some sketches we do that I can't watch. There is this one where aliens are meeting earthlings and the aliens poop out of their chests and it is so gross.
So you gross yourselves out?
In season five there are like three or four sketches with cum in them and it's so gross and you're dealing with it and it's so so gross.
You've sold a lot of products over the years, which one would you want to own?
Nerf nuke. It's pretty awesome. Maybe pizza bagel?
What is your favorite sketch moment for season five of WKUK?
Seeing video of Timmy getting nailed with baked beans. The video doesn't really do it justice. If you see the actual videos of a t-shirt gun shooting baked beans at him, it's amazing. We saw his stomach the next day and he had welts on him. I mean, how did that even happen? Aren't baked beans soft? But he was covered in welts. I almost felt bad for him.
What was your experience making the Civil War on Drugs?
It was really hard, because it was the middle of summer and it was really hot. And you had to wear wool that scraped your skin. It was awful. But we were really happy with it and really proud. Just did a screening in New York and it we had a great reaction to it. We are really proud.
What's next for you?
Trevor and I are working on something that we might take around and pitch. I'm auditioning, but this is my first summer. It's my first summer that I have off in a long time.