Wookie Translation in New "Star Wars" game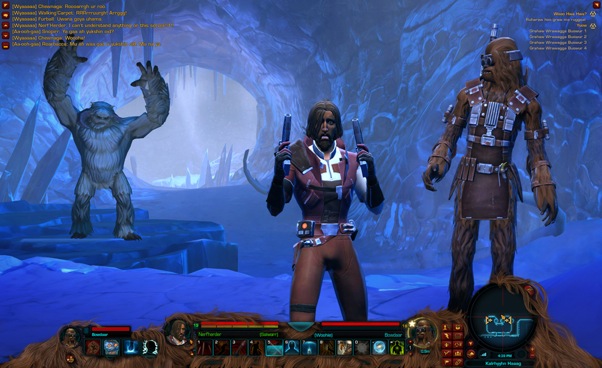 Posted by Evan Narcisse on
Would-be Jedi Knights and Sith Lords are counting down the days until the release of "Star Wars: The Old Republic," the massively multiplayer online game that takes places thousands of years before the events of the six Skywalker movies. Players will be able to create characters in classes that map closely to the iconic roles of the game, so Bounty Hunters and Smugglers will let you get your Boba Fett and Han Solo on, respectively.
The game's going to launch globally, but EA and Bioware is making sure that denizens of cultures across the galaxy will be able to play. Behold the Shrywook translation of "The Old Republic!"
This is, of course, an April Fool's joke. But it's one that gans probably wouldn't mind seeing in the final version of the game. "Star Wars: The Old Republic" comes to PCs later this year.