White Stripes Are Gone But Still Making Music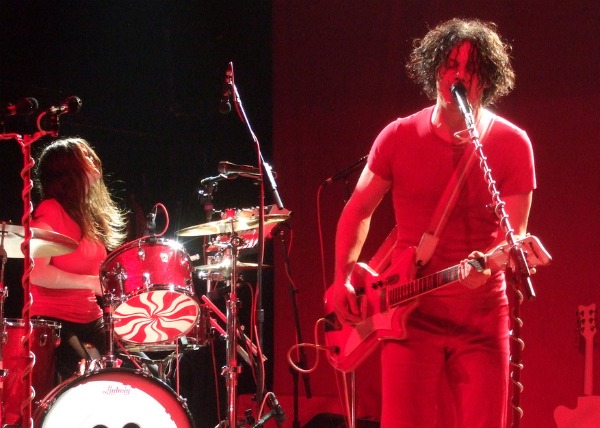 Posted by Melissa Locker on
It seems like just last month that the White Stripes announced that they were breaking up the family and disbanding. Luckily for fans of the bluesy garage rockers, apparently this didn't mean they were done releasing albums. Thanks to Jack White's Third Man Records, you can now purchase a White Stripes Vault package featuring a vinyl LP, a 7 inch record, and a DVD. If there are any White Stripes fans on your Christmas list, consider your shopping done.
The LP is "Live in Mississippi", a complete recording of the band's final show, which took place in Southaven, Mississippi on July 31, 2007. The album is a true concert album in that it has the band's entire show, including covers of songs by Robert Johnson, Son House and Leadbelly as well as fan favorites from the duo's discography.
Also in the package is a 7″ that features some of the earliest recordings the White Stripes ever made. The vinyl includes a cover of Love's (that's the band, not the Courtney) "Signed DC" backed with the White Stripes' version of the Otis Redding classic "I've Been Loving You Too Long." According to the Third Man Records site, the song was recorded in Detroit in September of 1997, two months after the Stripes' live debut. Sounds like a must-own relic for die-hard fans. But wait, there's more! Included is the DVD titled "Under Moorhead Lights All Fargo Night," which is a recording of a White Stripes show at Ralph's Corner Bar in Moorhead, Minnesota in June 2000, shortly after the release of their album De Stijl.
Here's a clip from the White Stripes final concert in Mississippi. Looks awesome, right? So go buy the album:
Photo courtesy of gaelenh via creative commons. Thanks!