The Orson Welles Show: Not as Disturbing As the Viral Video Suggests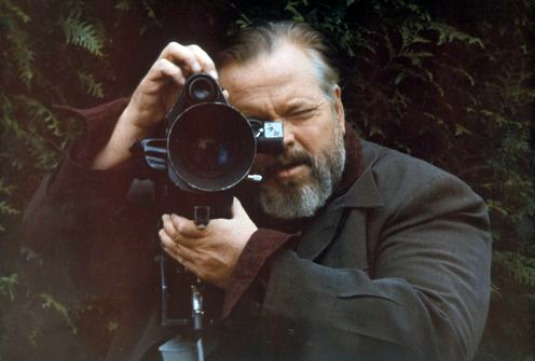 Posted by Matt Singer on
As their name indicates, viral videos spread like wildfire. But most videos are fairly benign, whereas the one that crossed my Twitter feed a few hours ago is, like any virus worth its salt, legitimiately pernicious. First the clip: from BuzzFeed via Nerdcore, a "crazy" video of a never-aired interview between Orson Welles and Jim Henson and Frank Oz. It's from the pilot of "The Orson Welles Show," a proposed 90-minute weekly series that never made it off the launching pad.
Certainly, Welles' delivery doesn't inspire the warm-n-fuzzies (though I do love the way he derisively refers to television as "the box"). But the main source of the creep factor — the weird footage of a lifeless Miss Piggy and a suicidal Kermit the Frog — is not from "The Orson Welles Show." It's actually an excerpt from a very funny sketch on "Late Night With Conan O'Brian" called "Muppet Faces of Death."
The original YouTube video was clearly done as a parody of Welles' Vincent Priceish delivery, but the clip's infection appears to be spreading across the web without much acknowledgement that it's an altered version of the original footage. Not cool, Internet!
Just to set the record straight, let's leave you with a couple excerpts from "The Orson Welles Show" that prove the show was not, in fact, pure, unadulterated nightmare fuel. Here's more from The Muppets portion of the show. See, Kermit's not dead!
Welles' comments about the medium of television in general, and talk shows in particular, are interesting as well. This time he sarcastically refers to television as "the tube" — hard to believe no one wanted to put this show on the air, right? This final clip's even better. It's a delightful magic trick guest-starring the aforementioned Angie Dickinson played deconstructive-style a la Welles' late career masterpiece "F For Fake."
And speaking of "F For Fake," if you want more to see more of "The Orson Welles Show," check out "Orson Welles: One-Man Band," a documentary about Welles' unfinished projects, on the "F For Fake" DVD from The Criterion Collection.