Video Game Pioneer Jerry Lawson Passes Away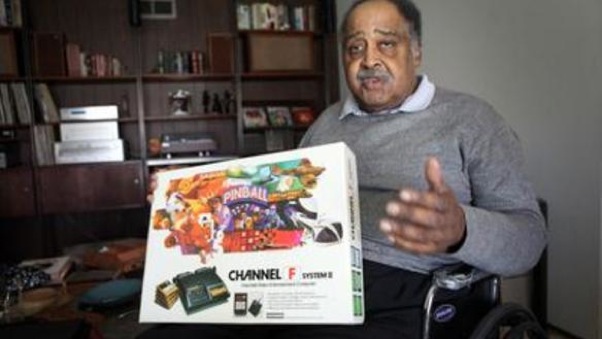 Posted by Evan Narcisse on
In the mid-1970s, the Homebrew Computer Club was just an irregular gathering of tinkerers, hobbyists and enthusiasts who met to talk shop and swap tips about how to build and work with computing hardware. These gatherings gave birth to the personal computer and two of Apple's co-founders–Steve Jobs and Steve Wozniak–were members in good standing. Jobs and Wozniak sparked a home computing revolution with the Apple II but another member created an altogether different sort of seismic shift in the electronics world.
Jerry Lawson's name didn't wind up becoming as renowned as Jobs or Wozniak's but his accomplishments helped pave the way for video games to become a cultural force at home and in arcades. Lawson worked at Fairchild, where he led the team that created the first cartridge-based video game console. The Fairchild Channel F preceded the more famous Atari 2600, proving the viability of the nascent technology. Lawson also created "Demolition Derby," an early coin-operated stand-up arcade machine, in his garage and later installed it into a pizzeria shortly after the debut of "Pong" turned the country on to the new form of entertainment.
Video games make billions of dollars now but, in the industry's earliest days, it took the nerve and ingenuity of a brave few to craft the machines and software by hand. Lawson's pioneering profile wasn't just as an engineer but also as a Black man in a field where he had no predecessors to provide entry. Things may have moved on to discs and downloads now but none of the medium we currently enjoy would be possible. Lawson was honored just this year by the Minority Special Interest Group of the International Game Developers Association for his accomplishments. He was 70 years old.