Twitch's 50 Best Horror Films of the Last Decade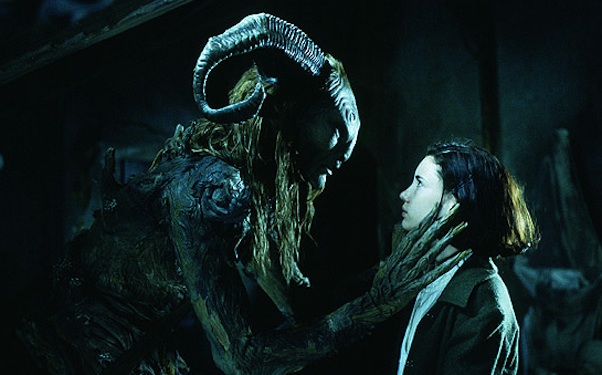 Posted by Matt Singer on
On a Twitter-inspired whim (a twim?), Scott Weinberg, Twitch's new North American Editor, assembled his personal list of the 50 Best Horror Films from 2000-2009. Weinberg is a true and discerning horror aficionado, so the list, while obviously subjective, is worth a look and a consideration. Here are his top five films:
5)"Frailty" (2001), directed by Bill Paxton

4)"Inside" (2007), directed by Alexandre Bustillo and Julien Maury

3)"May" (2002), directed by Lucky McKee

2)"Session 9" (2001), directed by Brad Anderson

1)"Pan's Labyrinth" (2006), directed by Guillermo del Toro
Hard for me to poo-poo any of Weinberg's choices when I've only seen twenty of his picks. The only one of his choices I'd staunchly disagree with is "Midnight Meat Train" which, frankly, I found a little goofy (then again, the film was called "Midnight Meat Train" so perhaps some goofiness was intentional). The first movie that didn't make Twitch's list that came to my mind isn't strictly a horror film, but neither is "Pan's Labyrinth" so I think it's worthy of consideration. Kinji Fukasaku's "Battle Royale," is a dystopian sci-fi film set in a future where Japanese high school classmates are forced to fight to the death. This film is so bleak, and the scenario it presents is so upsetting, it gave me panic attacks for days and nightmares for weeks (and that never happens to me).
I'm not sure if Weinberg's a Rob Zombie fan but I've liked a couple of his horror films, particularly his grindhouse throwback "The Devil's Rejects," which transplants the villains from his candy colored slasher "House of 1,000 Corpses" into a world that dirty and troubling, shows them for the hideous monsters they are, then dares us to root for them against some even more monstrous "heroes."
Nimrod Antal's "Vacancy" isn't the most original horror movie of the last decade, but I almost admire it more for that reason. It shows that even tired material can be reinvigorated by efficient, dynamic direction. There have been many horror films set at isolated hotels, but few have Antal's craftsmanship and creativity.
Another unconventional but very worthy choice is Lars Von Trier's "Antichrist" about a married couple that loses their child and, ultimately, their sanity. To my mind, "Antichrist" is kind of the total package of horror: disturbing subject matter, chilling imagery, and gruesome, twisted violence.
This is part of the fun of these lists, of course; debating what made it in, what got left out. Kudos on a fun, thought-provoking list. Make sure you read all of it over at Twitch.