Tribeca 2011: "Limelight," Reviewed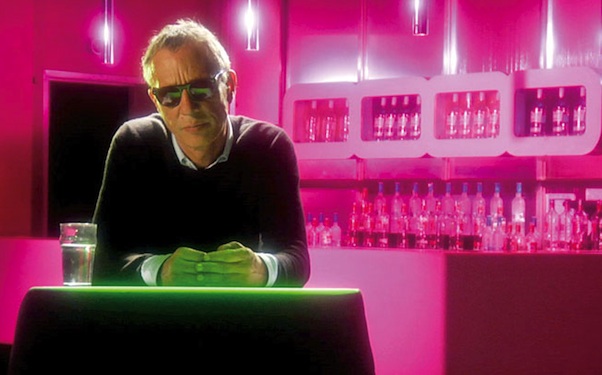 Posted by Matt Singer on
Billy Corben is the drug documentary kingpin of indie film. He's made two docs about cocaine, one about marijuana, and now "Limelight," about New York City's ecstasy soaked club scene in the 1990s. His particular specialty are films that ape their subject's pharmacological effects: "Cocaine Cowboys" is twitchy and paranoid; "Square Grouper" is mellow and easygoing to a fault. "Limelight" sends us tripping on a relentless 100-minute roll.
The man who leads us on this journey is Peter Gatien, a one-eyed club empresario from Canada who moved to the US and started opening upscale discos all along the Eastern seaboard. New York, Miami, Atlanta, and then back to New York where he created his crown jewel: Limelight, a massive dance complex housed in a former Episcopal church. The AIDS epidemic of the mid-1980s nearly killed his business, but when a tough guy from Staten Island with the temerity to call him "Lord Michael" brought London's rave and ecstasy culture to Manhattan in the early 1990s, he made Limelight his headquarters and transformed Gatien's business into a full-blown empire.
"Limelight"'s first half is all about the party: the good times, thumping music, and groovy celebrities that made Gatien's clubs — Limelight, Palladium, Club USA and Tunnel — the places to be in '90s New York City. But any user will tell you, no high lasts forever. Though Gatien never took money from Lord Michael or any of the other dealers who worked his clubs, he never stopped them either, and he definitely profited from all the customers they brought through his doors. Their behavior was so flagrant — even serving "ecstasy punch" right out of the DJ booth to encourage early arrivals at the club — that police intervention was inevitable. After Rudy Giuliani became mayor of New York City in 1994, he put an intense crime prevention program into place. It was only a matter of time before the clubs came into his crosshairs. Gatien's iconic eyepatch and decadent reputation made him great tabloid fodder and an even better target for the Giuliani administration.
Corben's last film, "Square Grouper," suffered from a lack of scope. He had to combine three different stories of the South Florida dope trade that weren't strong enough to support a movie on their own into one anthology film. "Limelight" is the exact opposite: this is a sprawling, epic tale of vice and sin, with enough fascinating supporting characters and subplots for three movies. In fact, one of the supporting characters here already has had two movies of his own: Michael Alig, the subject of the documentary "Party Monster" and, later, the biopic of the same name. Plus there's Sean Kirkham, the career informant and gay prostitute who claimed to have slept with the lead prosecutor of Gatien's case and later tried to sell information about the London subway bombings. And Alessandra, an apparent con artist with multiple identities who Gatien married over the objections and warnings of basically every former Limelight employee who appears in the documentary. The film is a barrage of one unbelievable plot twist after another, strung together by great, candid interviews. In a nice touch, all the talking heads are shot under stark, club-ready neon lighting, even the squares who investigated and prosecuted Gatien for drug distribution.
"Limelight" maintains its momentum from its opening moments — a frenzied montage of news footage narrating Gatien's early years — to its final ones. With all of the clubs and drugs and subplots, the whole thing could spin out of control very easily. But Corben does an impressive job of streamlining a sprawling crime saga into a digestible piece of pop entertainment. Best to take it with some water though. You know how ecstasy is. You don't want to get dehydrated.