Trailering: "Our Idiot Brother"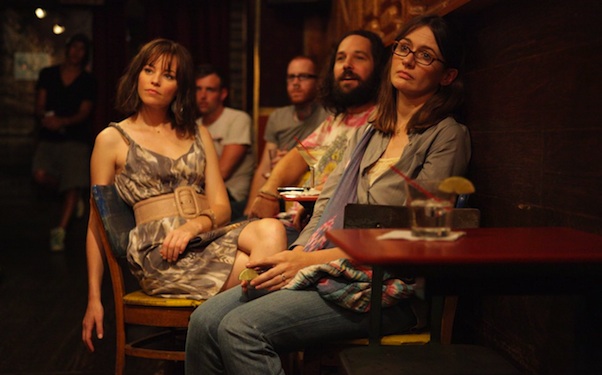 Posted by Matt Singer on
On August 26, we'll get to see one of the most oxymoronic creatures in the film world: the big indie. "Our Idiot Brother" stars a cast worthy of any major Hollywood production: Elizabeth Banks, Zooey Deschanel, Emily Mortimer, Steve Coogan, Rashida Jones, Kathryn Hahn, Adam Scott, and Paul Rudd as the titular hero, a genial boob who gets sent to jail for selling pot to a uniformed police officer. Or so I gather from the film's first trailer:
The film premiered at this year's Sundance Film Festival, where it received high marks for just about everything but its indie-ness. Back in January (when it was still going by its original title, "My Idiot Brother"), Alison Willmore said:
"With its stars and sleek production values, 'My Idiot Brother' could be an Apatow comedy (it was directed by Jesse Peretz, of 2001's 'The Château'), right down to the rueful warmth infused into its portrayals of domestic relationships. But Peretz's film actually has prominent female characters (the script was co-written by David Schisgall and Peretz's sister Evgenia) who are there for more than just to scold, ones who are more ambitious and less cripplingly pure of heart than Ned."
As for that title change, you can hear Zooey Deschanel actually use the phrase "our idiot brother" in the trailer, and Rudd's character Ned has three sisters instead of one, so it makes sense. Plus, from a marketing perspective "our" is much more inclusive. Now Paul Rudd's charming bumbling belongs to all of us. He's ours too, you see. Or something.