Trailering: "Casa De Mi Padre"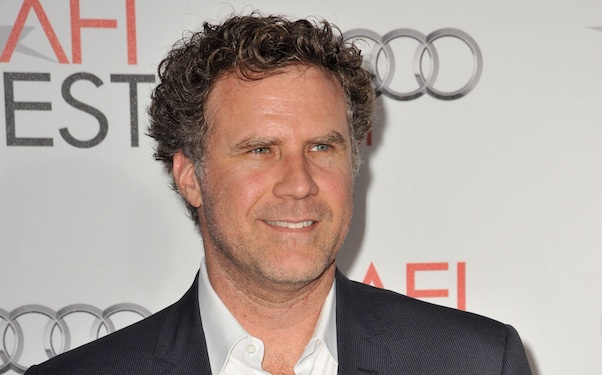 Posted by Matt Singer on
I don't know how Chase Whale from Gordon and the Whale found this trailer. I don't want to know. When something this beautiful comes along once in a lifetime, you don't think. You just appreciate it and thank God you were around to see it.
It is a first teaser for "Casa De Mi Padre," the heretofore untitled comedy Will Ferrell is making entirely in Spanish, surrounded by an otherwise all Spanish speaking cast, including Gael Garcia Bernal and Diego Luna. The concept of Will Ferrell in a Spanish language film sounded hilarious on paper. On video, this thing looks like a friggin juggernaut.
IMDb's plot synopsis states that Ferrell plays "Armando Alvarez, a rancher who has lived and worked on his father's ranch in Mexico his entire life. As the ranch encounters financial difficulties, Armando's younger brother Raul (Diego Luna), shows up with his new fiancé, Sonia (Genesis Rodriguez). It seems that Raul's success as an international businessman means the ranch's troubles are over as he pledges to settle all debts his father has incurred. But when Armando falls for Sonia, and Raul's business dealings turn out to be less than legit, all hell breaks loose as they find themselves in a war with Mexico's most feared drug lord, the mighty Onza (Gael Garcia Bernal)."
Since there's no end credits on this thing, it's a safe bet this teaser isn't finished. It might not have even been intended for public consumption. But it's ready for it. Slap the director's name on this thing (for the record, it's former "Saturday Night Live" writer Matt Piedmont) and send it out into the world. I want to see more. More guns. More cigarettes. More slaps.