Thurston Moore's "Circulation"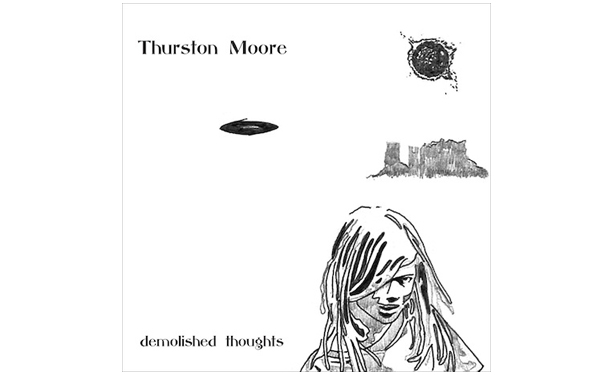 Posted by Brandon Kim on
For his fourth solo album, "Demolished Thoughts," Thurston Moore enlisted the ridiculously talented Scientologist, Beck Hansen, to produce. Predictably, the results are stunning. Moore could string a guitar with his dirty shoestrings and craft something beautiful, or terrifying, at least truly interesting and worth giving a listen too. This record's shaping up to be even more than that.
One can imagine if the Velvet Underground had survived as a band into this decade, they may have cut a song something like "Benediction," the first song released off the record earlier this month (below). The latest song "Circulation," is a triumph of violins, off kilter guitars and that old familiar Sonic Youth kind of songcraft, dangerous and pretty. As Pitchfork notes, all you have to do is "like" Thurston Moore to hear it, here.
"Demolished Thoughts" was recorded in LA and Northampton, MA over the past fall and winter. The record releases Tuesday May 24, on Matador.
Listen to Benediction here, which you can also download from NPR.

Thurston Moore — "Benediction"