"The Godfather" Tops List of Movies People Lie About Seeing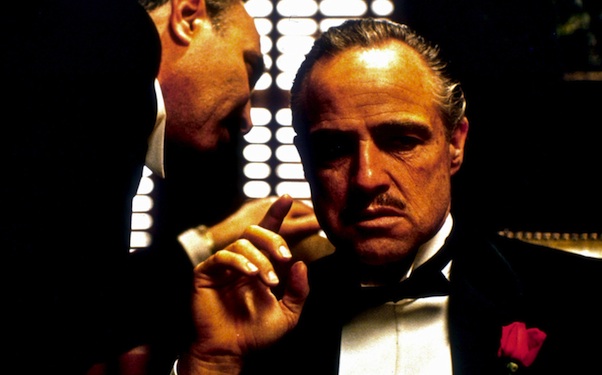 Posted by Matt Singer on
An interesting poll from The Press Association today. According to a study of 1500 by the UK video rental firm Lovefilm, "The Godfather" is the #1 movie most people claim to have seen, but haven't. According to this poll, almost one out of every three people say they have seen "The Godfather" under false pretenses. The rest of the top five most lied about movies are "Casablanca," "Taxi Driver," "2001: A Space Odyssey," and "Reservoir Dogs." It should be noted this is a UK poll with UK voters; it's possible an American poll with American voters might come out differently.
Let's talk for a minute about lying about movies you've seen. We've all done it at least once in our life. I definitely have. The last time for me was a couple of years ago when I got into a conversation about Akira Kurosawa and I may or may not have pretended to have seen "Seven Samurai." I might not have necessarily said "I've seen that!" but I was definitely asked "You know 'Seven Samurai,' right?" and I nodded my head and kept my mouth shut so as to not arouse suspicion. (And by the way, I've seen "Seven Samurai" twice, since. I swear.) On the old IFC podcast we devoted a couple of episodes to cinematic blindspots. We never got to watch and discuss our last round of blindspots; the final batch of movies I got called out for not having seen was "All About Eve," (which I've probably lied about having seen at least once or twice) "The Earrings of Madame De…," and "Intolerance" which, in my defense, is really freaking long.
Lovefilm was polling average moviegoers, not critics, but I have to admit some of the movies on that list surprise me. They're all fun films to watch: suspenseful, romantic, visually engaging, whatever. These are not turgid melodramas, or eighteen hour Bulgarian artfilms about a guy watching a cat (no offense, Bulgaria). It is an inevitability of this job. Until you've been at it for decades, there are movies you should have seen and haven't. All you can do is keep trying to see these films and expand your knowledge. Someimes the urge to pretend you're more knowledgable than you are can be hard to resist.
So let's fess up, people: What movies have you lied about seeing?