That Nude of Elizabeth Taylor Ain't Elizabeth Taylor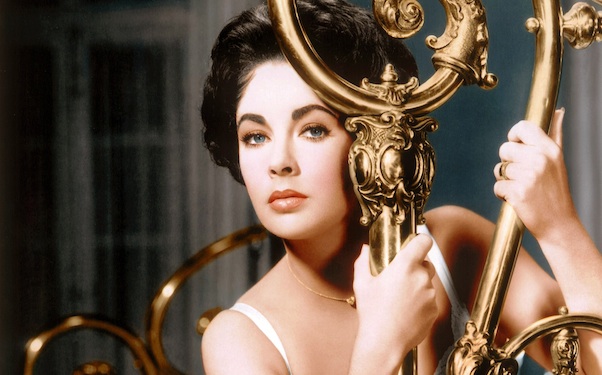 Posted by Matt Singer on
Apparently, we're all about debunking stuff today here at IFC News. First, Orson Welles viral videos and now nude photos of Elizabeth Taylor. This was something I've seen repeatedly pop up on my Facebook and Twitter feeds for weeks and weeks since Liz passed away on March 23. The story that circulated claimed her "Cleopatra" co-star Roddy McDowell took the shot when Taylor was 24, then gave it to her third husband Miek Todd as a gift. Cause, y'know, husbands love when guys give them naked pictures of their wife.
Not too surprisingly, the pic and the story are equally bogus. Well, I guess the picture is genuine, it's just not genuinely Elizabeth Taylor who's nude in it. The London Telegraph has the story; the shot dates back to 1940, when Taylor was just eight years old. It was taken by photographer Peter Gowland and his subject was a dancer and model named Lee Evans, who did bear a certain resemblance to the world famous star (the Telegraph's article includes a copy of the picture if you haven't seen it yet).
Apparently, rumors that Taylor was the woman in the picture are not new. Gowland's widow told The Telegraph:
"It was first suggested to us by a sleazy reporter who came round and saw the photo up in our studio and shouted it was Elizabeth Taylor. We told him it wasn't and we knew because it was our photo, but he wouldn't stop, and he was a sleazy rumour guy. I think that's how it started."
So there you go. Still no known naked pictures of Elizabeth Taylor. I do have tons of nudes of Richard Burton if anyone wants to check those out. Just kidding — or am I???