"Spanking The Monkey" And Other Movies Not To Watch With Your Mom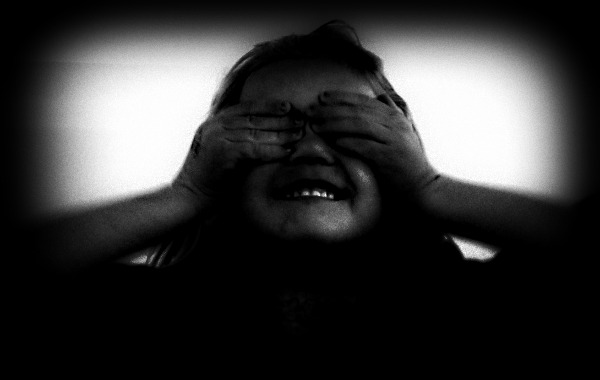 Posted by Melissa Locker on
Tonight at 12:15 p.m. ET we are showing the brilliantly twisted or, shall we say, slightly off, comedy "Spanking the Monkey". Directed by David O. Russell and starring Jeremy Davies (of "Lost" and "Justified" fame) the movie tells the tale of a very close relationship between an invalid mother and her son who is home from college to help while she recuperates. Locked in the house things take a turn for the uncomfortable that has the audience squirming. Woe be the child watching this movie with mom and dad. This got us thinking about those films that take a normal night at the movies and elevates it to traumatizing by virtue of being viewed in front of your parents, or worse, grandparents. Here is a list of movies to avoid watching when home for the holidays:
First up, "Spanking the Monkey" (dir. David O. Russell):
"Forgetting Sarah Marshall" (dir. Nicholas Stoller): We love our patron saint Judd Apatow, but would we want to sit next to our parents while watching full frontal Jason Segel? No we would not.
"Happiness" (dir. Todd Solondz): With a name like "Happiness" how could this not be a sweet family film? In short, it's not. Ranging from divorce to misery to sexual abuse to budding sexuality this black comedy is a brilliant film that should be watched a minimum of two states away from your parents:
"Borat" (dir. Larry Charles): A Khazakstani film about life in America? Sounds like a funny way to spend an afternoon with the 'rents, right? All depends on how funny they find naked male wrestling:
"Jerry Maguire" (dir. Cameron Crowe): You think it's a nice movie about a sports agent perfect for a Sunday afternoon with your dad …and then comes a 15 minute sex scene. You've been warned.
"Black Swan" (dir. Darren Aronofsky): Thinking about taking your mom to see an Oscar-winning film starring that nice Natalie Portman? Think again. From severe mommy issues to NSFW scenes, this movie will have you squirming in your seat for more reasons than just the dramatic tension if you're sitting next to mom.
"Kids" (dir. Larry Clark): What could sound more family friendly than a movie called "Kids"? The title makes it seem like a lesser known Pixar production perfect for family movie night. The story of these city kids will fill your parents' hearts with horror and make them start questioning what you did during that last year of high school and demand to know when you took your last HIV test.
"Eyes Wide Shut" (dir. Stanley Kubrick): There is no good reason you would ever stumble into this movie with your parents. It's Kubrick for crying out loud! Not exactly known for his family friendly fare, but maybe you walked in the wrong theater or the wrong disc came from Netflix and you decide to go for it? Don't. Grandma will cut you out of the will if you show her anonymous, culty sex scenes.
"Spanking the Monkey" airs on IFC at 12:15 a.m. ET
Photo via Creative Commons by daveynin. Thanks!