Some Highly Subjective Retroactive Video Game Grammy Awards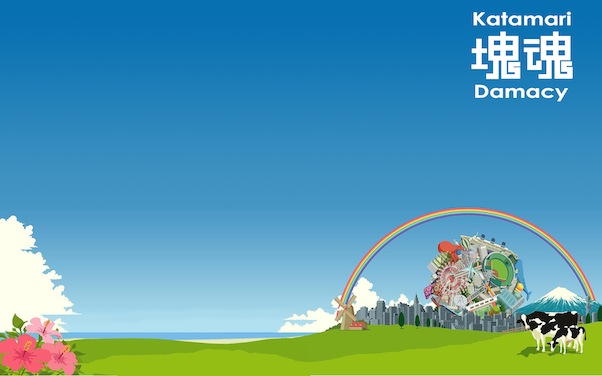 Posted by Evan Narcisse on
I've always loved instrumental music but there's something particularly special about video game music. My personal theory is that it's different from other species of earworms, because it's soaking into your neurons while your cognitive faculties are flexing to solve some gameplay riddle or another.
With the Grammy powers-that-be reorganizing categories to recognize music appearing in video games, my first thought was "It's about damn time!" Once my indignation cooled, I wondered about game music that would've won Grammys if the new openness had been in place since the earliest days of the medium. Here's a quick list of killer tracks that I've loved over the years.
1. "Creation – The State of Art"
"A Gamer's Guide to Rez"
Ken Ishii
"Rez" creator Tetsuya Mizuguchi took his inspiration from the rave music scene so the whole soundtrack vibrates with glowstick energy. (An official CD release came out years ago and has become a rare find on the eBay circuit.) Yet the music doesn't sound hopelessly dated in an oontz-oontz-oontz kind of way. All of the tunes–even the menu and title screens–are great, making it hard to pick just one. Still, for me, the audio for the third level of the game stands out from the rest. Japanese DJ Ishii's nearly ten-minute track takes players on an odyssey even without the neon-colored vector graphics of the game.
2. "Hyllian Suite"
"Beyond Good & Evil"
Christophe Heral
Planet Hyllis, where beloved game "Beyond Good & Evil" took place, looked where a lot of culture mixing takes place. Michel Ancel and his dev team gave us anthropomorphic animals–pig uncles, rasta hippo mechanics, walrus shopkeepers–peacefully living with funky bohemian humans. The soundtrack from French composer Christophe Heral–who's also done film, animation and TV work–reflects a polyglot sensibility, too, coming across as symphonic world music with a sense of humor. This mini-overture in particular sets up both the action and the emotional notes of heroine Jade's story. It doesn't seem that the music was made available separately from the game, though.
3. "Super Mario Bros Theme"
"Super Mario Bros. Theme"
Koji Kondo
What's most amazing about this iconic piece of music is how supple it is. The 8-bit version that most gamers originally encountered on the NES always sounded a bit mischievious and portentious, alternately egging you on and advising caution. Played on solo piano as in the video above, it's got a jazzy swing to it. When done in concert with Tommy Tallarico and his Video Games Live crew, it swells majestically. Any way you play it, Mario's theme music has become one of the most pervasive and enjoyable pop culture jingles of the last 40 years.
4. "Lighthouse"
Soundtrack for "Splinter Cell: Chaos Theory"
Amon Tobin
You can hear the infleunce of Ennio Morricone, which suddenly gives way to Tobin's signature frantic drum'n'bass collage. The 10-song soundtrack was recorded in Dolby 5.1 and marked one of the first times British DJ Tobin worked with a full orchestra. The best thing about this track in particular is how it mirrors the gameplay of "Splinter Cell." The bassline starts off moody and sneaky, creeping along with strings and organ sounds for company, until the whole thing erupts into violence. It sounds like franchise hero Sam Fisher staking his prey, in only in awesome musical form.
5. "Passing Breeze"
"Out Run"
Hiroshi Miyauchi
Like long-running TV shows of the past, video game companies in the 1980s had house bands who'd do music for scores of titles coming out. They'd also do pop rock versions to be sold as tie-in merchandise for the games they accompanied. At Sega, there was the S.S.T. "Out Run" was the first game that let players choose their own accompaniments, a feature which helped make it a big hit. Sega's classic driving game has seen several remakes and the music's been updated, too, but I still prefer the synthy percussion of the initial arcade release. One tricky aspect of most video game music is that it has to loop back onto itself, because you'll never know how long it takes a particular player to finish a stage or a mission. With a track as good as "Passing Breeze," you can just set it in repeat and bask in its beachy groove. Perfect for top-down driving, even in real life.
6. "Still Alive"
"Portal"
Jonathan Coulton
With its sequel just out, it might be a little hard to remember just how mind-bending the spatial puzzles of the 2007 hit were. Shifting momentum and shunting from one platform to another time after time never got easier, especially with bitchy AI GLaDOS snarking at you all the way. That's what made this credits song at the game's end such a special reward. You get begrudging respect from GLaDOS and a hint that her death wasn't as final as you thought, all done in retro-nerd ASCII style. Coulton's song launched thousands of internet jokes, partially because it tapped in an awesome shared experience but also because it's cute and funny, with a touch of loopy aggression, too.
7. "Que Sera, Sera"
"Katamari Damacy"
Written by Asuka Sakai, Performed by Charlie Kosei
A bizarre game needs a bizarre soundtrack and 2004's "Katamari Damacy" got one in spades. The cult PS2 game has you rolling up stuff onto a giant sticky ball and the music you play alongside spans the range from Brazilian samba to dreamy electro-pop. While fans love the na-na-nahs of the game's main theme, for me, "Que Sera, Sera" exemplifies the weird-cute vibe offered by Keita Takeshi's masterpiece. It explains the loopy logic of the game mechanics in absolutely sincere lounge-act Engrish and hints at the beating heart of the game's hero, the long-suffering Prince of All Cosmos, too.