Saturday Night Special: A Cillian Murphy Double Feature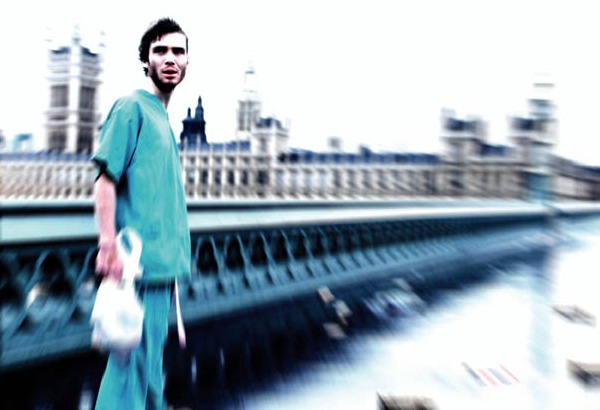 Posted by Melissa Locker on
Saturday is made for watching tv on the couch. You know this. So give in to your instincts and sit your behind back down and watch a double feature of Cillian Murphy films on IFC.
The Broken Lizard Comedy Troupe has brought many many great things into this world. For example, what would the horror-comedy genre be without "Club Dread"? And we all know deep down inside that "Police Academy" should have been written by the minds behind "Super Troopers." Speaking of which, the first directorial effort from troupe member Paul Soter, is "Watching the Detectives," which happens to star our man of the hour, Cillian Murphy. The movie follows Neil (Murphy), a film noir fan who finds himself infatuated with a femme fatale of his own (Lucy Liu). Wacky hijinx ensue. Here's the trailer for "Watching the Detectives" which is playing on Saturday at 1:30 p.m. ET
Danny Boyle's "28 Days Later" airs at 10: 15 p.m. ET. After animal rights activists pick the wrong chimpanzees to release from the lab, a fearsome virus is released into the human population. The result? Murderous raging zombies. Okay, not technically zombies, but close enough to count. Poor Jim (Cillian Murphy) awakes from a coma to find the world deserted and the near-dead walking and, worse, trying to kill him.
Here's the trailer:
"Watching the Detectives" airs on IFC on Saturday at 1:30 p.m. ET; "28 Days Later" airs on Saturday at 10:15 p.m. ET