Rockstar's Dan Houser on Why There Isn't a "Grand Theft Auto" Movie Yet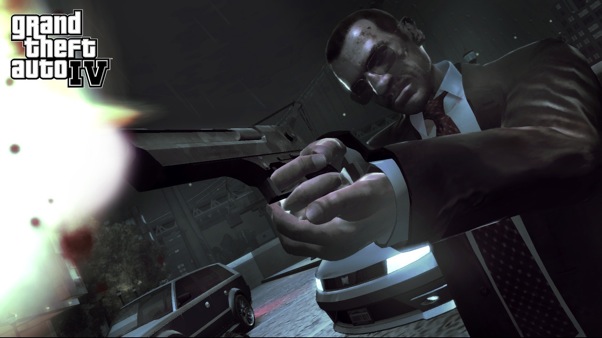 Posted by Evan Narcisse on
More than any game-making entity today, Rockstar Games operate with a filmic sensibility. It was on clear display in last year's hit "Red Dead Redemption" as well as in in "Grand Theft Auto IV," "Manhunt" and "Bully" before that. That's why it made sense that the company's "L.A. Noire" became a landmark first video game selection for the Tribeca Film Festival.
As for that selection, The Hollywood Reporter interviews Rockstar's Dan Houser and the co-founder talks about how that selection came about, as well as why their games haven't made the transition to the silver screen yet. Speaking to writer John Gaudiosi, Houser offers that, while games differ greatly in terms of how they're made, the area of convergence will be in the area of talent. " Actors, writers, directors, make-up artists, production designers, musicians, sound engineers will all work in games alongside movies and television," says Houser.
But don't expect Rockstar's marquee franchise to go up on the silver screen anytime soon. When asked, Houser offered the following:
We have explored a lot of movie deals, but we have just chosen not to make a movie. We love movies, but we also love games and that is what we remain focused on. If we were to attempt to make a movie, we would like to make it ourselves, or at least work in collaboration with the best talent, so at least if it is bad, we can know we failed on our own terms. But doing that takes time, and making games properly takes a lot of time. So, we may make movies one day, with the right property and the right partnership, but we have not found the time to do that yet.
It's always a rarity to see one of Rockstar's founding Houser brothers interviewed anywhere, so head over to The Hollywood Reporter for more. Hopefully, Tribeca festival attendees will get to see Houser and other Rockstar creatives discuss their craft and influences when "L.A. Noire" shows there on April 25th.