"PWNED": When Gaming Gets Too Hardcore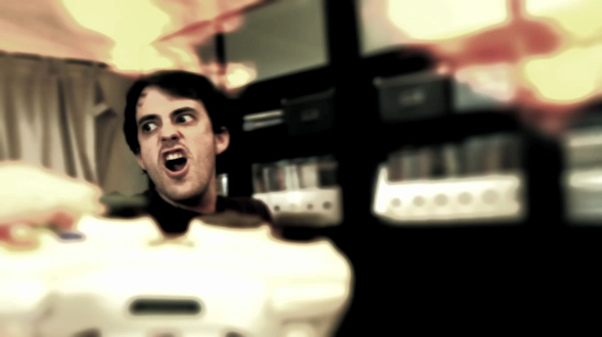 Posted by Evan Narcisse on
Playing certain kinds of games engages several parts of your brain all at once. All that visual data coming at you runs through hand-eye co-ordination filters and you're doing threat assessment, measuring distances and running through your inventory of ammo, spells or what-have-you.
It's relatively easy to learn how to do all this stuff because you're sitting on your ass. But, what if you had to grab cover, reload and watch a friend's back while your couch was getting shot up by antagonists? That's the premise behind "PWNED," a new short from SeeCo Films that's popped up on YouTube.
While the acting gets a little to hammy at points, the dudes in the buddy roles bring a fun level of physicality to the game-made-real action. But, most of all, the special effects look pretty good for something that was clearly shot in a friend's apartment. Let's get a sequel going, guys.