Must-Read: The History and Rise of the Supercut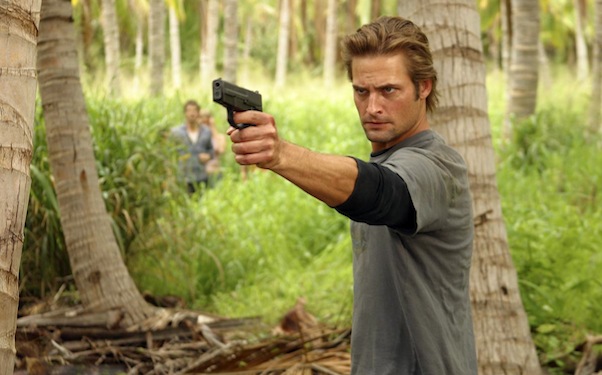 Posted by Matt Singer on
Today's essential piece of Internettery comes from Moving Image Source and writer Tom McCormack. It's entitled "Compilation Nation: The History and the Rise of the Supercut." And just what is a Supercut, besides a single unit in the popular and surprisingly affordable hair salon chain? It is the prevailing nomenclature for those compilation videos we all love to watch on our computers, this website and author included. You know the ones I'm talking about: stuff like 160 Greatest Arnold Schwarzenegger Quotes and "I'm Not Here To Make Friends." With the sort of OCD comprehensiveness that characterizes the best examples of the genre, McCormack identifies the hallmarks and highlights, strengths and weaknesses of the recent supercut trend, and places them into larger context of experimental and avant-garde cinema. A brief excerpt:
As a vehicle for social critique, though, the supercut as such may have limited potential. Mostly the form translates a cliché into an experience of duration; the best supercuts are indeed durational affairs, offering a way of knowing that can only be achieved through time. But often the movies fail from obviousness. "He Didn't Make It" (2010), "You Look Like Shit" (2010), "It's Showtime" (2011) and others offer the bare pleasures of rhythm and symmetry but little else. Some cuts focus on repetitions we were meant to notice in the first place. One video collects every time Jeff Bridges says "dude" in The Big Lebowski, another collects the line "That's what she said" from "The Office." These videos testify to nerd cred and offer a chance for superfans to relive aspects of their beloved object, but probably have a small life outside of the initiated. The most engaging supercuts tend to stretch the form, moving beyond obvious tropes and into stranger territory.
Viral videos are, by their nature, disposable items. The maw of Internet eyeballs demands constant newness. But so many people watch these supercuts — that Schwarzenegger one has been viewed over six million times — that it's important to consider why. So major props to McCormack for a fantastic piece of critical history. Go read it. Oh, and hey, look: another supercut is making the movie blog rounds today, this one about decades in the life of a single sound effect, "The Wilhelm Scream." Seems like this web trend isn't going anywhere anytime soon. Which, in Internet time, means they'll be out of fashion in like five and a half weeks.