Michael Chapman and Bill Callahan, or the slow growth of something special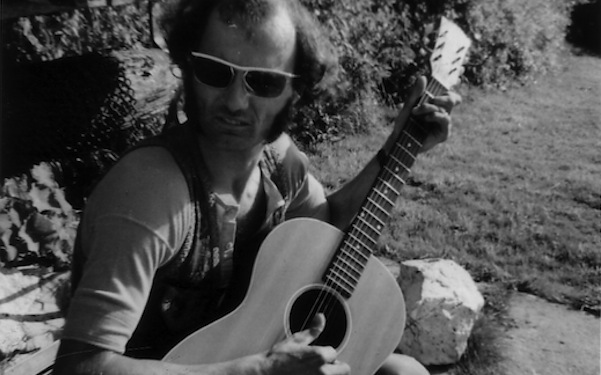 Posted by Grayson Currin on
Last night, the 70-year-old British guitarist Michael Chapman played All Day Records, a narrow, dim vinyl boutique in Carrboro, N.C. Chapman stood alone on the tiny wooden stage, wearing a ball cap, a heather gray T-shirt, dark denim, and shiny boots. A few dozen listeners–mostly several decades younger than Chapman, clutching cans of beer they'd brought themselves–crowded the aisles, studying Chapman with the sort of quiet earnestness of a graduate student.
Chapman, after all, is something of a history book: His four records for the British label Harvest in the early '70s, highlighted by the newly reissued Fully Qualified Survivor, anticipate the freak-folk later popularized by the likes of Devendra Banhart and Joanna Newsom, both with musical dexterity and imagination. What's more, he introduced Mick Ronson to David Bowie and was, at least in part, responsible for the sound of Bowie's Hunky Dory.
But he's not a footnote or a museum piece, notions that were readily dismissed in Carrboro. Chapman played and hosted with the ease and assurance of an aged showman, moving from one song to another in complicated and considered segues that suggested the range of work he could muster with just one guitar. His songs–a motley collection of acoustic numbers that ricocheted from the slide-heavy "Fahey's Flag" to the perfectly sad "Kodak Ghosts"–circled like smoke in the humid spring air, his voice an old, familiar purr. When he finally did pause, he joked himself and ribbed American Airlines for breaking his guitar, all moves that made the shop feel more like a living room. For a septuagenarian, Chapman was a remarkably dynamic performer.
Maybe that last sentence shouldn't ring with surprise: In a little more than a month, Chapman will join songwriter Bill Callahan for a six-day West Coast run. Callahan is supporting Apocalypse, his latest album and one of the best collections of his career. First as Smog and now under his own name, Callahan's two-decade discography suggests that writers and performers–however auspicious their starts–can sharpen their crafts. Late in his set, Chapman introduced "La Madrugada," a number he wrote in three churches in three countries. Chapman composed that tune–all gorgeous chord sweeps, fluid note tumbles and agile string bends, suggesting Flamenco riding the old American rails–in 2006, more than three decades after he delivered Ronson to Bowie, after Elton John requested that he join his band. It grew only more gorgeous and evolved as Chapman played. As its overtones floated past the shelves, it offered the same affirmation that we see in Callahan's recent oeuvre: Stick with it, and, finally, it will give you back something infinitely special.