Lollapalooza 2011: a missed booking opportunity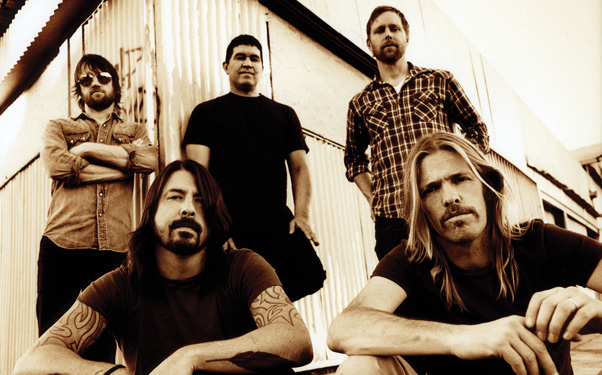 Posted by Grayson Currin on
This year's Lollapalooza, slated for the first weekend of August in Chicago's Grant Park, is being billed as a celebration of the festival's 20th anniversary, despite a hiatus that lasted the better part of a decade. You might think that, to coronate the close of the fest's second decade, Perry Farrell might be looking to push Lollapalooza again to its formerly conception-shattering status, back when Ministry shared bills with Seaweed, Steve Earle with Wu-Tang Clan. Maybe you even hope that Farrell would stun with a few unexpected alumni and a fleet of artists who are, in 2011, pushing buttons in the ways of their forebears.
Instead, Farrell announced a lineup Tuesday that reads mostly like an abbreviated, milquetoast Top 40 playlist, surrounded by a passé flock of buzz bands. This year's big expansion is Perry's Place, an all-electronic annex that gathers big name DJs, mash-up dudes, rappers and producers. According to Greg Kot, it will double in size this year. When Girl Talk and Kid Cudi are the anchors of your big bonus, you've got problems–namely, you look obvious, with an edge as hardened as Irish butter. And speaking of butter, Farrell also wants everyone to know how fancy this year's food will be. That's his gift. Well, then, Lollapalooza 2011 is a missed opportunity.
Sure, there's plenty of decent bands playing this year's Lollapalooza, and the variety is, as always, an apparent priority. Headliner Eminem at least has Minneapolis rapper Atmosphere and New York's Nas (unfortunately, with Damian Marley in tow) for company, while techno–from main-stagers deadmau5 to those sequestered into Perry's Place, which is a gross name for a stage–gets more than its share this year. The festival, of course, relies heavily on a mix of rock 'n' roll stripes: There's the massive lumber of My Morning Jacket, the prematurely reunited blasts of Death from Above 1979, the limber tunes of OK Go, the hyper-referential words of the Mountain Goats, and the weepy bliss of The Pains of Being Pure at Heart, just to sample. Muse, Coldplay and Foo Fighters all split headlining duties with Eminem; whoops?
The roster of Lollapalooza alumni is an astonishing blend of artists who sort of shocked the mainstream with the chances they took–see Beck, Beastie Boys, Smashing Pumpkins–and bands just too strange or aggressive or, really, great to make a big crossover dent. This is a festival that Body Count played in 1991, Lambchop in 1994; it took its chances, and, since we're still talking about it two decades later, mostly won.
"A lot of this music–we'll call it festival music–it's still not popular music," Farrell said in a widely circulated AP story yesterday. He's lying, frankly. Lollapalooza has never before seemed so complacent with accepting standard and assumed popular fare. It's an insult to a legacy that has a lot to do with how well what might've once been limited to the indie rock ghetto has done popularly and financially in the last decade. Now, it's another big festival in another big park in another big city. There's nothing wrong with that; in the past, that just wasn't Lollapalooza.
(Note: Grayson Currin curates a North Carolina music festival, Hopscotch. It is quite different from Lollapalooza, both in scope and aim.)