Justin Bieber Teams With Mark Wahlberg For Film Debut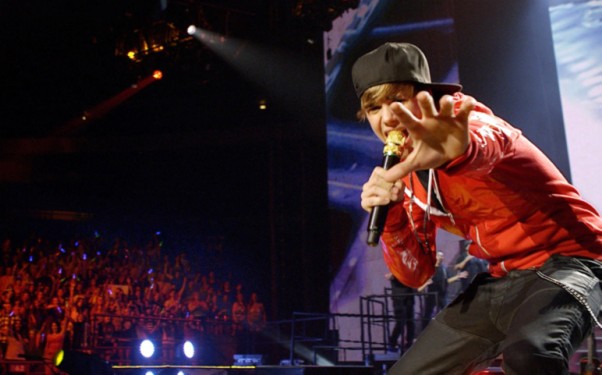 Posted by Brandon Kim on
Technically, Justin Bieber already appeared on the big screen in his 3D concert movie, "Justin Bieber: Never Say Never," but Deadline reports he's due for his first starring role in a real film, a feature film alongside Mark Wahlberg. That's right, a real actor too.
Wahlberg and producer Stephen Levinson, saw Bieber playing basketball in a celebrity game last February and were inspired to create a street basketball flick, casting the teen heartthrob in something described as "as 'The Color of Money' meets 'The Karate Kid.'"
One can't help but note a possible kindred similarity between Bieber and Wahlberg, lest we forget the latter's ridiculous beginnings in show business (see below). Could Bieber be the next jokey pop star-turned highly respected lead actor? Probably not. But, Paramount's "Justin Bieber: Never Say Never" was made for $13 million and grossed $97 million. Banking on millions of crazy teen girls to make this as yet untitled project pay off seems like a safe bet at this point in Bieber's popularity. What it says about Wahlberg's career remains to be seen, but I think he can take a few hits.