Film Critic Thinks Video Games Can Be Art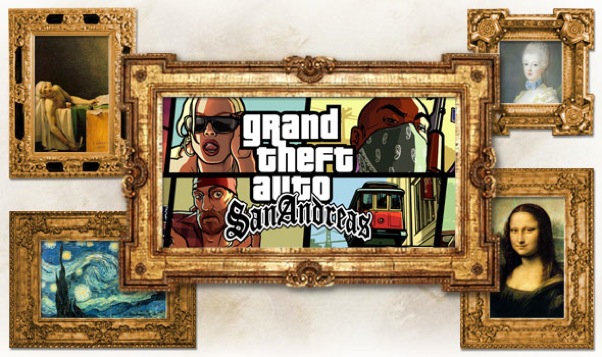 Posted by Evan Narcisse on
At this point, the "Ebert vs. video games" hatchet's been semi-buried, except when the man himself exhumes to take a whack at the dead-horse argument all over again. (Metaphor-mixing happens every day, people. Just roll with it.)
The last check-in (on July 1, 2010) had Ebert being kinda won over by the overwhelming responses to yet another critical dismissal he ran last April, saying essentially that he needed to learn more about the medium he was ragging on.
I was a fool for mentioning video games in the first place. I would never express an opinion on a movie I hadn't seen. Yet I declared as an axiom that video games can never be Art. I still believe this, but I should never have said so. Some opinions are best kept to yourself.
…
I should not have written that entry without being more familiar with the actual experience of video games.
Since then, the Chicago Sun-Times film critic's been largely silent on the matter of video games's cultural merits. However, this weekend saw Ebert giving one of his recurring Foreign Correspondent slots to Michael Mirasol, the Filipino blogger known as FlipCritic. Mirasol writes often and passionately about film but this column in particular serves a knowledgeable defense of how and why video games can be considered art. In fact, the whole column serves as a nice capsule history of the evolution of aesthetics in games.
Narrative had been associated with the medium for quite some time, but initially as a marketing tool. Read the box covers for Atari's "Berzerk," "Defender," or "Missle Command" and you'll be told what your character, your tasks, and your overall mission will be. But in reality you'll be shooting colorful lines fired from one pixilated blob to a whole host of others.
Mirasol also capture how the original chromosomes of the video game replicated beyond its early key texts, moving from a competitive pastime to something more:
Perhaps the very description is the problem, as "games" deal mainly with strategy and competition. But a video game is a different beast, one that has evolved significantly past its forbearers. It isn't merely a game, but a medium, conveying information and artistry that has yet to hit its stride. Its capability for human expression is not a replacement for its original purpose, but a complement.
As to be expected, Mirasol name-checks some significant games of the last five years and a few–like Jonathan Blow's "Braid"–are staples of the games-as-art argument. But, he also digs at the state of video game criticism and offers that reviews focusing only on the component parts of a game do little to elucidate the experiential appeal of playing a video game there. It's a common but sound argument. If gamers want people to believe that their beloved medium is capable of carrying emotional affect in its highly technological form, then they need start talking about them as such.
Where Mirasol ultimately winds up is to say that video games doesn't yet have the context or a canon of exemplary examples for a mass of people to consider them as art. I don't know if I agree with that, but Mirasol at least opens the doors to having that conversation a bit wider. In Ebert's backyard, no less. There may be hope for Mr. Thumbs Up yet.