Death Cab For Cutie Aims High With A Live Single Take Video For "You Are A Tourist"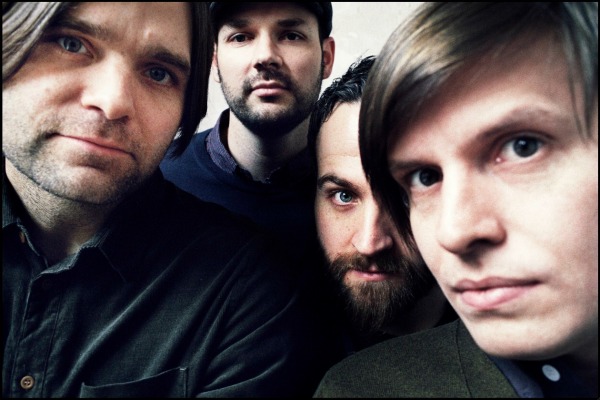 Posted by Melissa Locker on
Okay film fans, when you think about the single take, what films come to mind? Orson Welles opening scene in "Touch of Evil"? Gaspar Noe's "Irreversible"? Hitchcock's "Rope"? "Russian Ark"? Well, tomorrow, the Seattle-based rock band Death Cab for Cutie will try to join that elite pantheon. They are going to make the first-ever, live, scripted, single-take music video tomorrow for their single "You Are A Tourist." If that wasn't pressure enough, the video will premiere online in front of thousands of fans as it's being recorded. If they pull it off, it will be like landing a perfect triple axle in the Olympic Games while simultaneously singing "The Star Spangled Banner" and eating a hot dog. So, yeah, you're probably going to want to watch that.
Everything is going down tomorrow, Tuesday, April 5th at 7p.m. ET / 4 p.m. PT and you can watch the video right here:

Can't see the stream on your mobile device? Click here.
Here's the suddenly much less interesting video for "You Are A Tourist". Watch now so you can sing along during the show tomorrow: