Mourning the End of an Era at Cinematical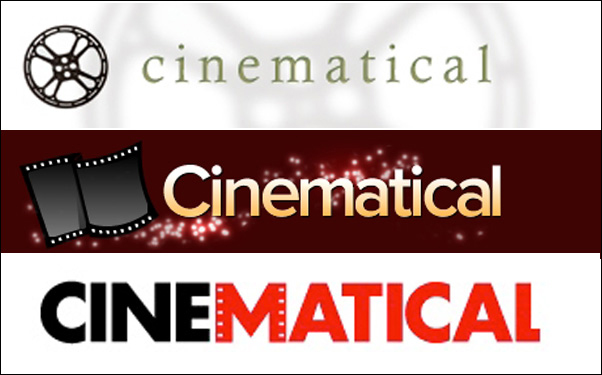 Posted by Stephen Saito on
While it isn't fair to those still working there to pronounce Cinematical dead, this week has seen a steady stream of writers and editors leave the site in recent days, all but leaving it for dead, and without sounding too grandiose, taking a little bit of film culture along with it.
Of course, there are thousands of film sites now covering every crevice of the industry and artform. Whether you're into the films of Paul Thomas Anderson, title sequences, films of the '60s and '70s, or a podcast devoted strictly to the Criterion Collection, there's a place where nearly every cinematic interest can be satisfied. But that wasn't the case back in 2005 when Cinematical debuted with the drive to cover them all. At the time the site was launched under the stewardship of Weblogs founder Jason Calacanis, Mark Rabinowitz and Karina Longworth, film writing on the Web was mostly fragmented because it had to be, which in turn made it harder for writers with considerable passion but little experience to find a forum.
For the most part in 2005, legitimacy was still hard to come by if you weren't a part of the traditional media and the sites gaining traction were built around geek culture like Ain't It Cool News and JoBlo.com and often had their writers shrouded in pseudonyms, which allowed for anonymity to challenge mainstream sites with news scoops, but often made it easy to attack their credibility.
Cinematical would benefit from their timing as one of the first major film sites to launch on the blog platform, making it easier for writers to publish their work online. (It's hilarious to see that one of Cinematical's first posts, "Who's Blogging at Sundance 2005?" rounds up just four sites, all of which redirect elsewhere now.) But the site also capitalized on the fact the successful Web-only film sites, while catering to a large, previously underserved audience, still felt exclusive to a crowd that loved science fiction, action and fantasy and as a result, Cinematical sought to serve film geeks of every stripe, seamlessly mixing reviews of the latest films with ample consideration of the older ones, pioneering festival coverage in a way that had been previously the domain of the trades like Variety since writers were based everywhere, and creating a mix of voices that was unusual for any film site then or now where the only common trait was an obvious love of film and the ability to dissect them in an interesting way.
That passion and analytical thinking could define any number of film sites – and sadly be considered the antithesis of so many others – but it was Cinematical's greatest achievement that it offered a sense of discovery (and rediscovery) on such a large scale, not only to the wide variety of films they covered, but the writers the site introduced to a larger audience. Longworth had been working in a pasta factory before writing full-time for Cinematical and now she's revitalizing the L.A. Weekly's film section. The writers/editors that followed included Kim Voynar, who's expertly covered the site's demise from her essential blog Film Essent on Movie City News, Ryan Stewart, who moved onto Moviemaker magazine, Scott Weinberg, who is now the North American editor for TwitchFilm, and Erik Davis, who resigned Tuesday, but will be continuing to file stories for Movies.com. (Even Peter Sciretta, who launched arguably the most successful movie site in recent years with /Film, got his start at Cinematical.)
If you notice a trend, they're all now shaping the discussion about film on other sites and following the first takeover of Cinematical when AOL bought Weblogs in the fall of 2005 and eventually attempted to fold it into their more commercially-minded Moviefone brand and culminating in the recent merger of the Huffington Post and AOL, it's been the tragedy of Cinematical that after breeding a generation of talented writers, they haven't been able to keep them under one roof.
Even though there is (and should be) palpable outrage over the events that led to the mass exodus of the Cinematical staff, there is some comfort to be taken that many more current and former staff have found homes elsewhere. You can find other hall of fame members of the site like Eric D. Snider at his personal site, Peter Martin at Twitch, Christopher Campbell at IndieWIRE's Spout, Jette Kernion's coverage of film in Austin for Slackerwood, James Rocchi's silver-tongued criticism at MSN Movies, while emerging writers such as Peter S. Hall and William Goss have decamped for Hollywood.com and Film.com, respectively.
Still, the loss of Cinematical, or at least as we know it now, stings because in a world of niche sites online, it was gloriously mainstream without aiming to be, existing as a collection of personal voices that covered minutiae that can be the foundation of an entire site nowadays, and yet taken as a whole, it covered a spectrum of film that most resembled our movie culture in America — or at least, what we'd like it to be with the spectacle of blockbusters and the thought-provoking films, fiction and nonfiction, that deserve further discussion. Perhaps there's a replacement, and it could even come from within Cinematical's next incarnation, whatever that may be, but there's no doubt that this week's news has made the end of an era official and those of us who love talking about movies are poorer for it.